Intro
Welcome! This is Jeffnook!
I wanted to come up with a creative way to show off the work I've done over the years to prospective employers, as well as friends and family.
If your first thought is, "I don't get it. It's just Facebook..." Then congratulations! You're not a developer (or looking to hire one!) 😂
On the other hand, if you know the work that goes into something like this. This site was made for you!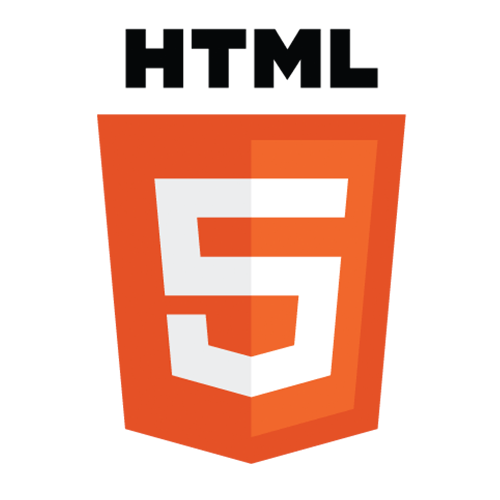 28 Yrs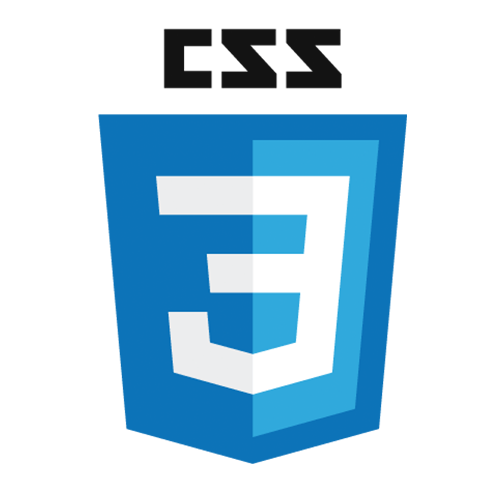 15 Yrs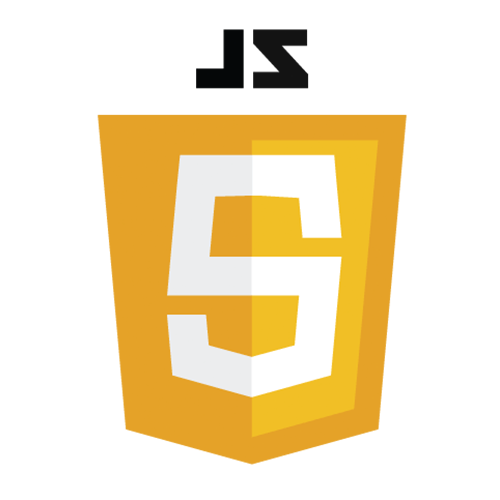 19 Yrs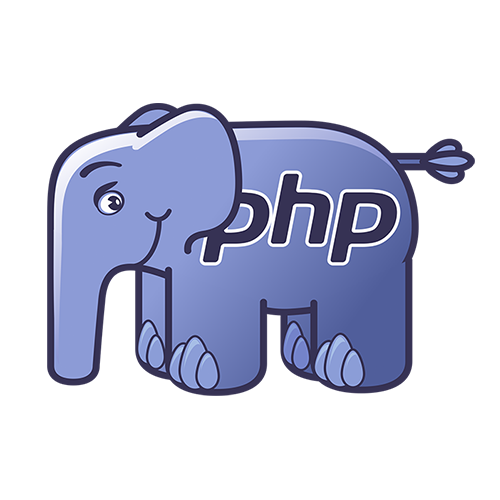 24 Yrs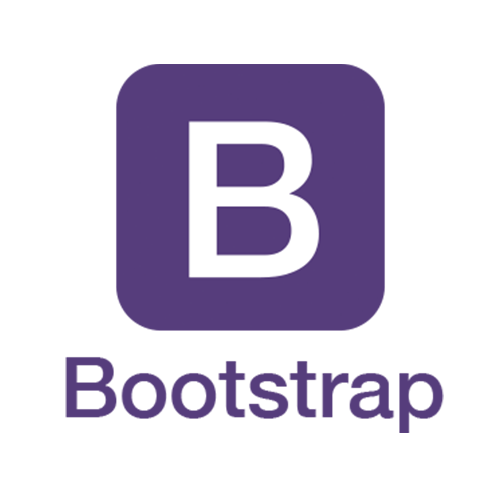 9 Yrs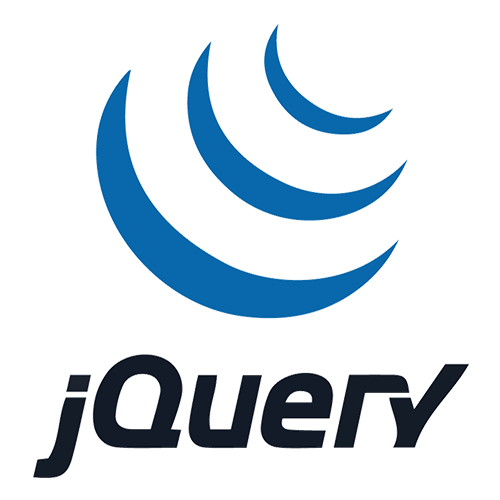 14 Yrs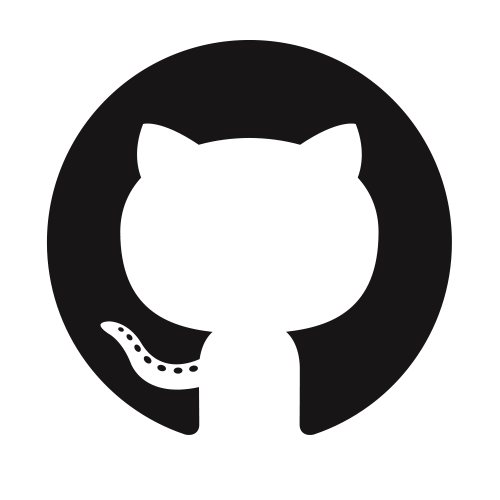 12 Yrs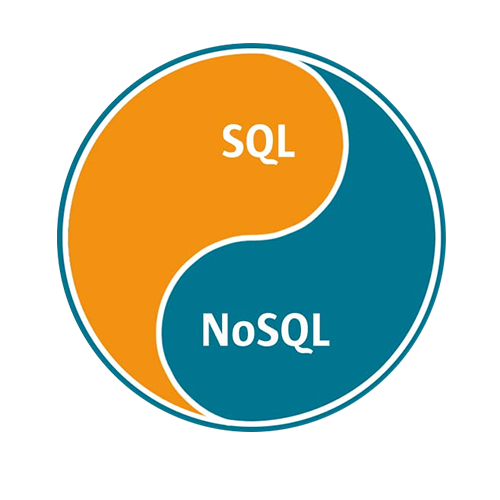 22 Yrs

12 Yrs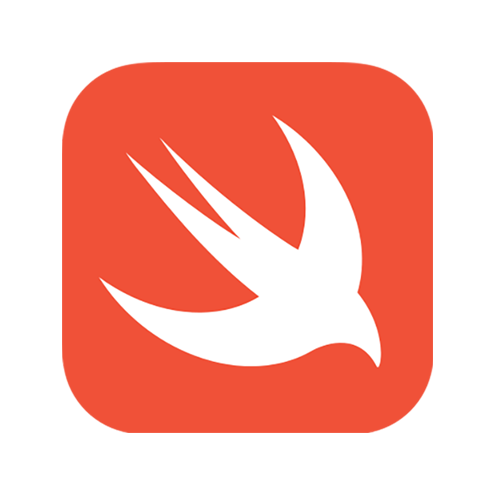 2 Yrs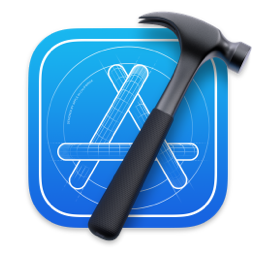 2 Yrs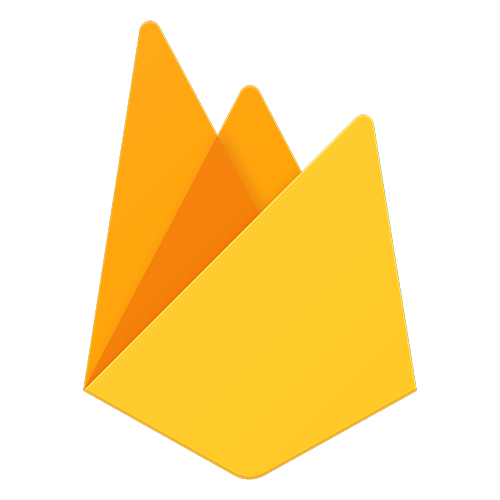 2 Yrs

Life Events
Founded two $10M+ VC-backed Startups
Featured on Netscape's homepage in 1996
Sold over $1M in CD-ROMs of his work
Been on the board of several non-profits
Put his first webpage online in 1995
Taught Adobe Illustrator & Photoshop
Has worked remotely for over 10 years

Creative
Swipe/Drag to view slides
Liquor.com Contests
20+ Microsites
Each of these sites was built off the same code back, however the front ends were all hand-coded in HTML for speed, reliability, and client branding specifics.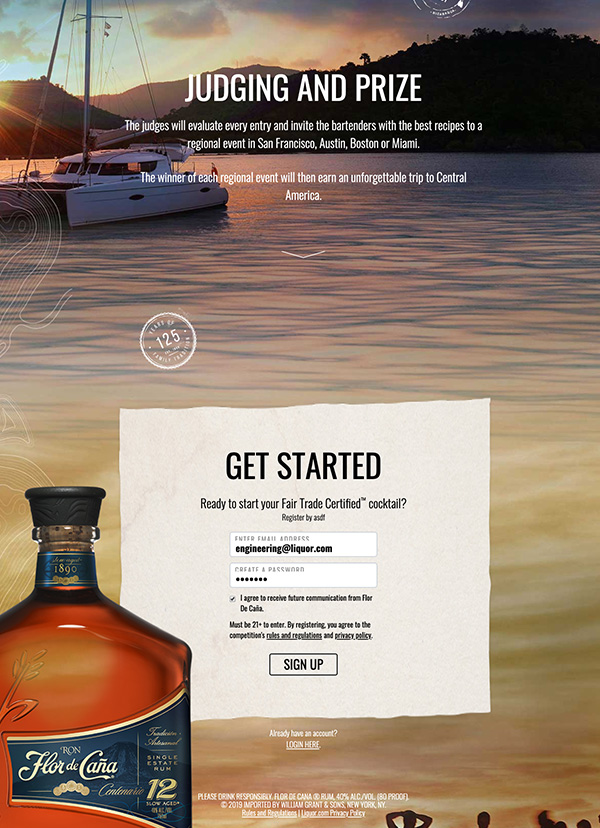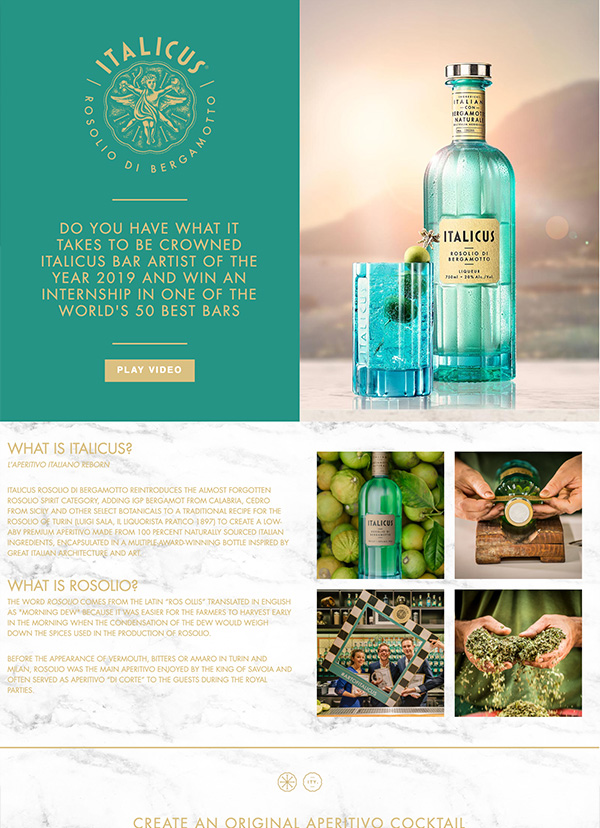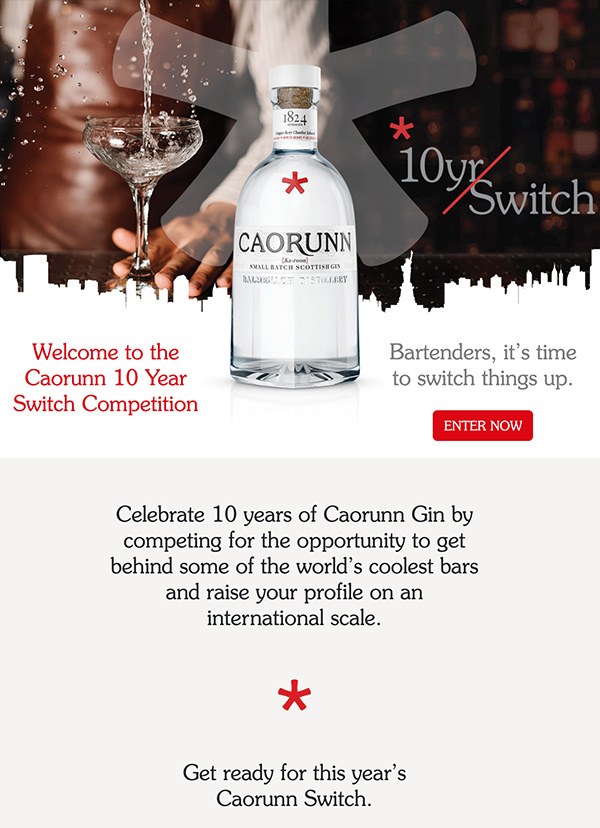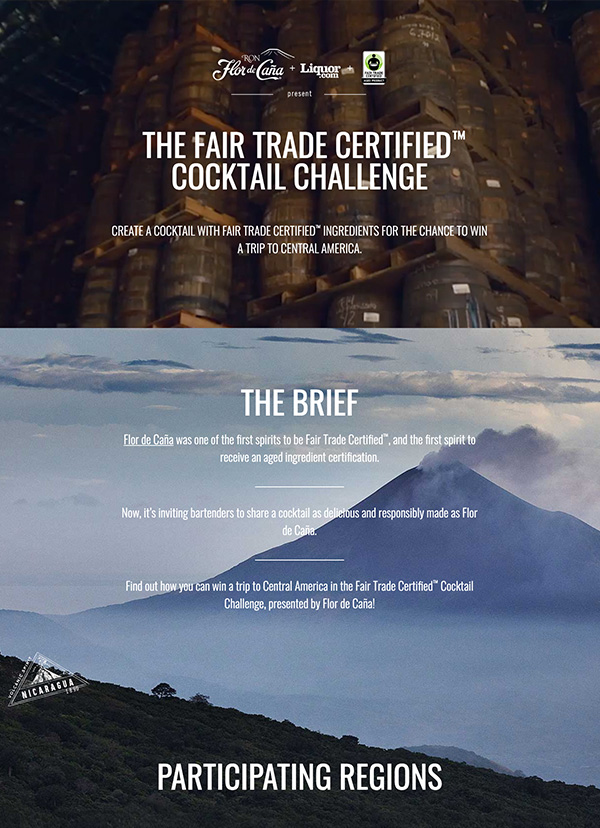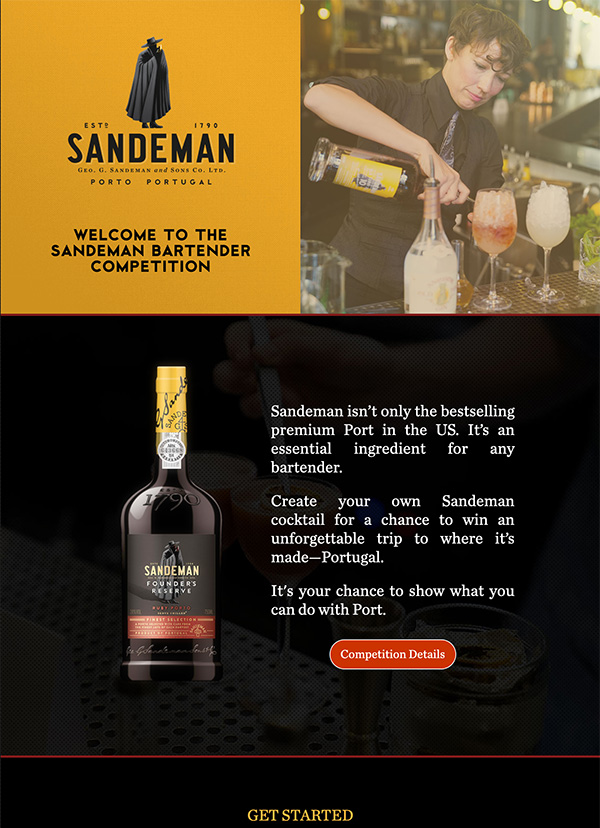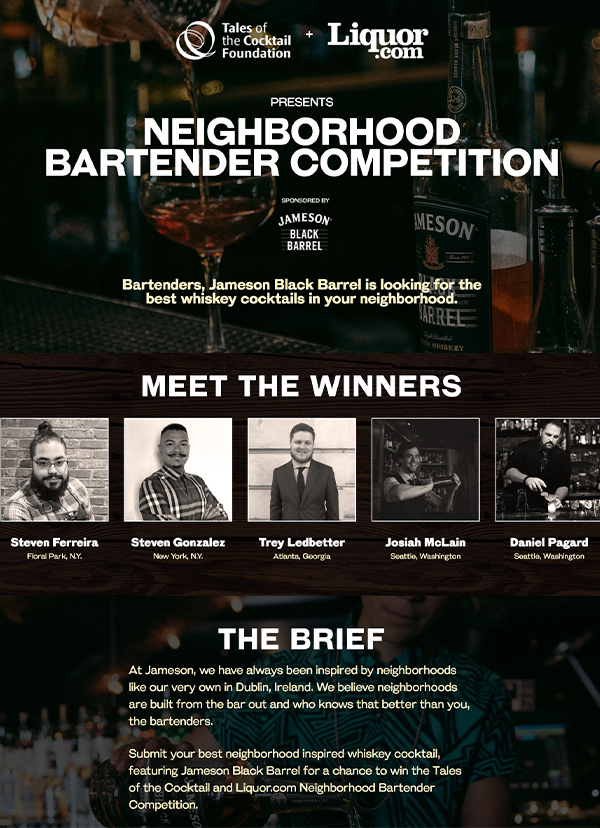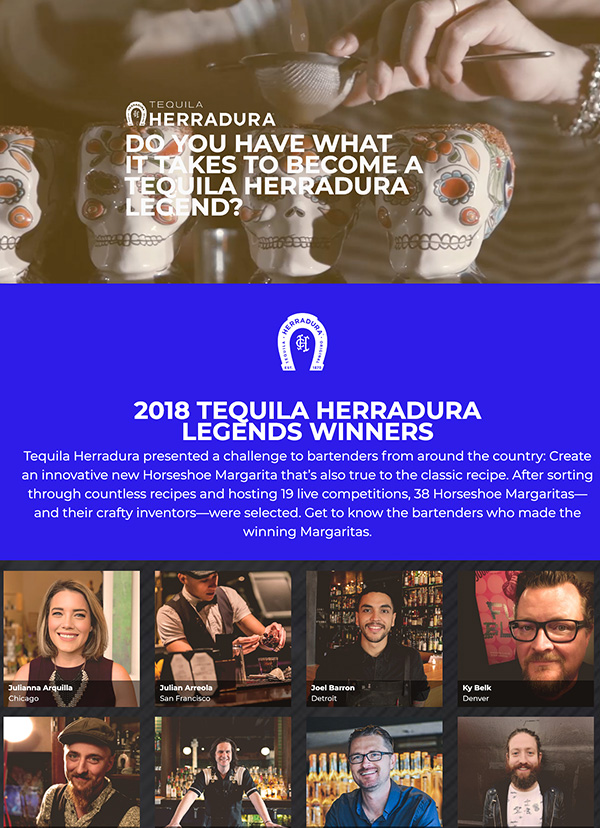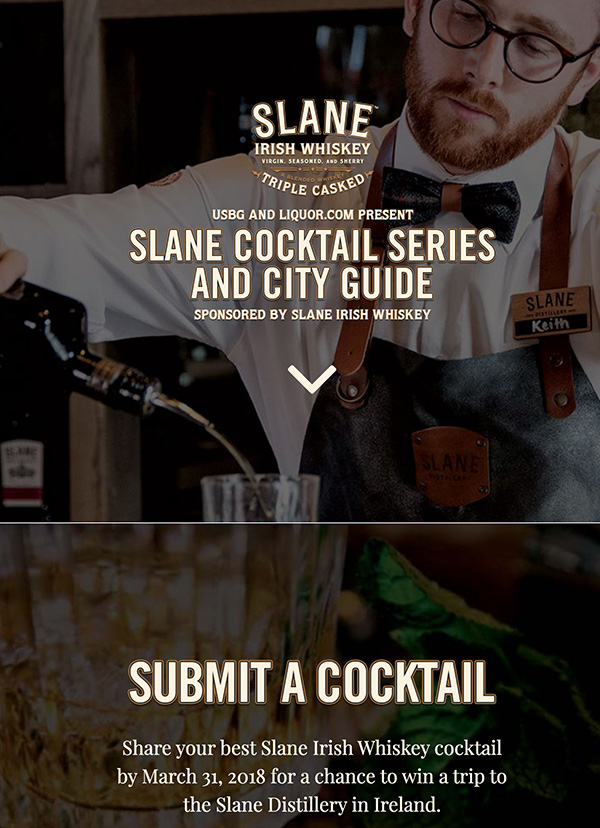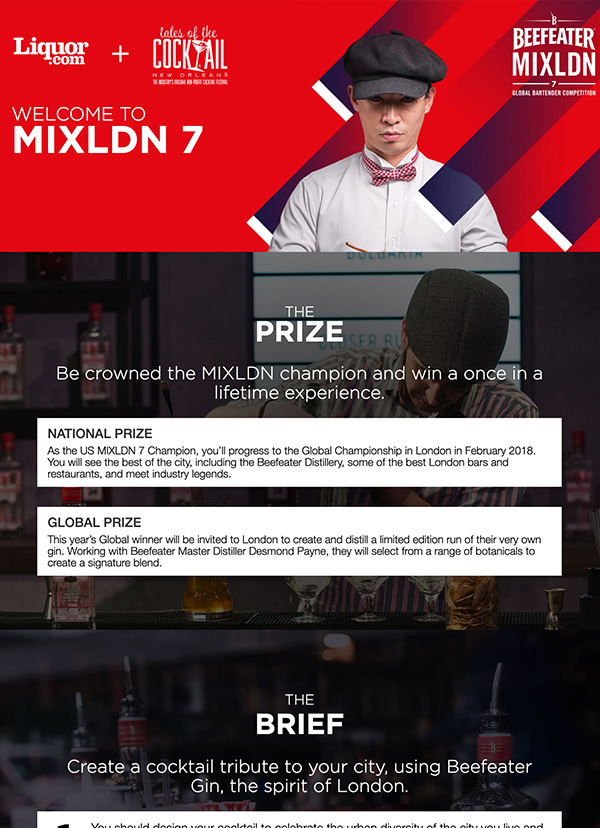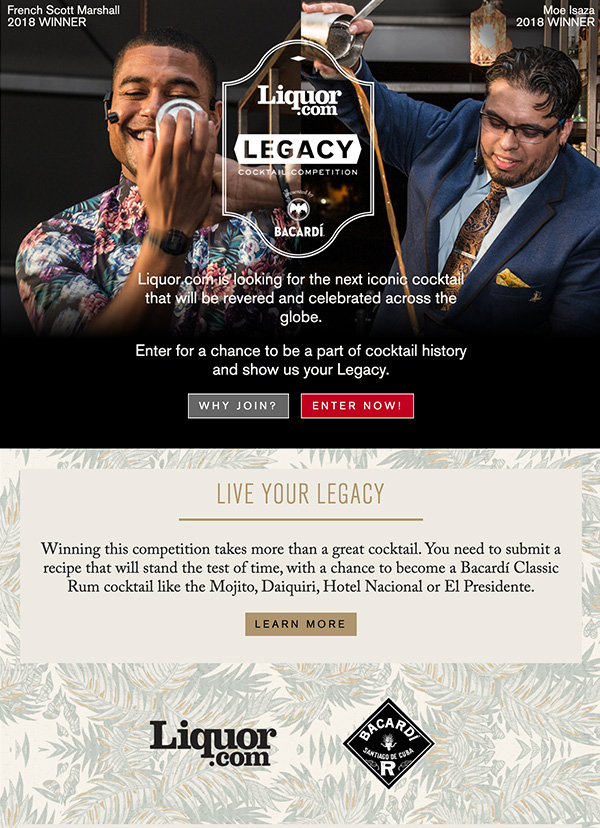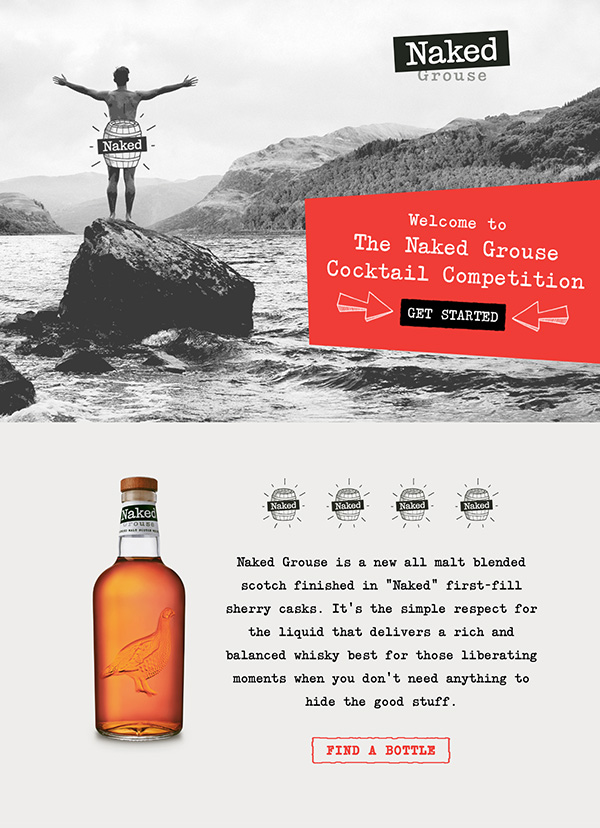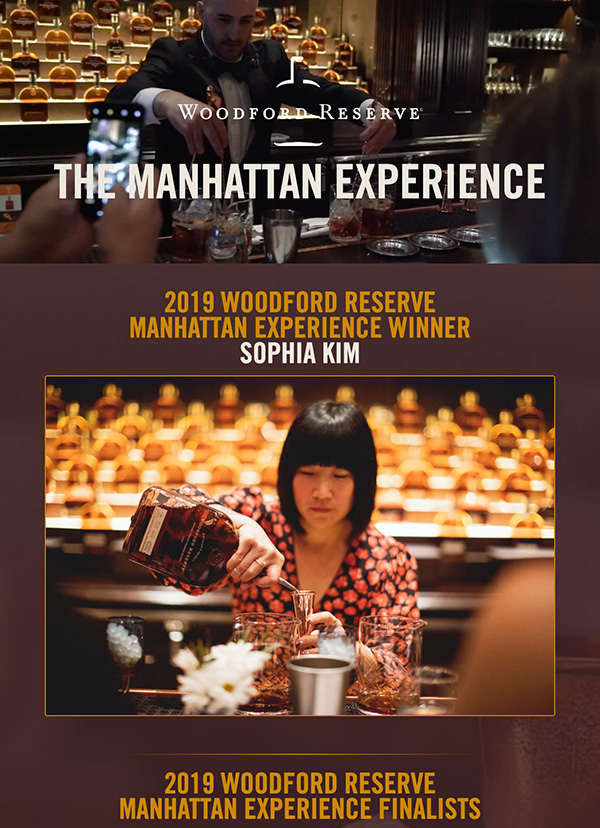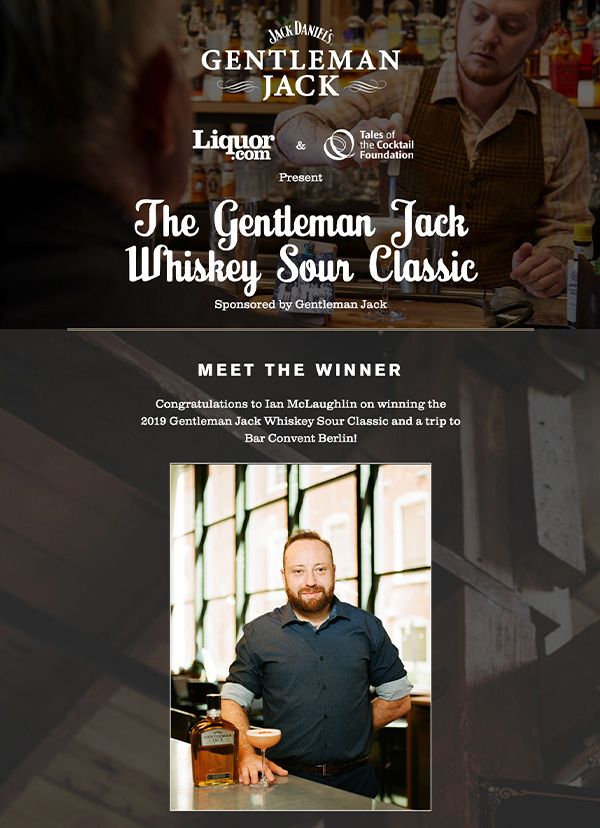 ← Drag Me →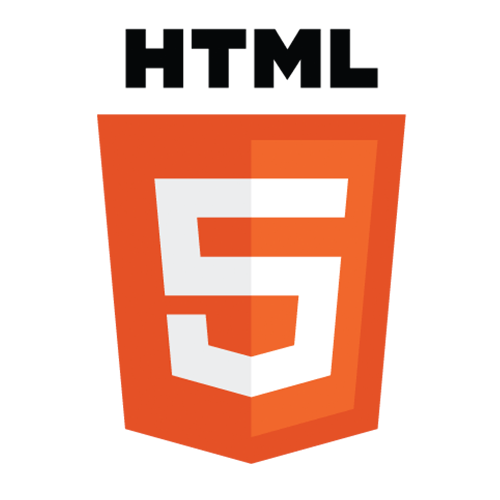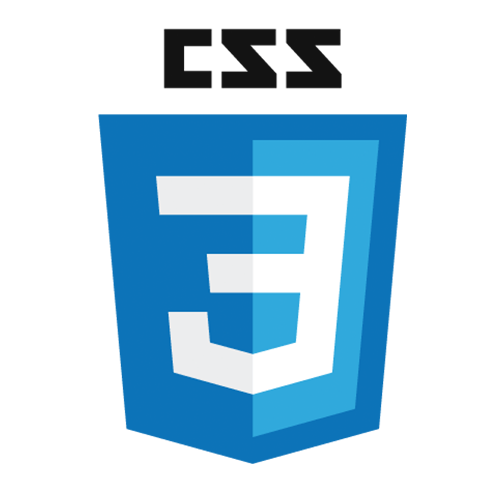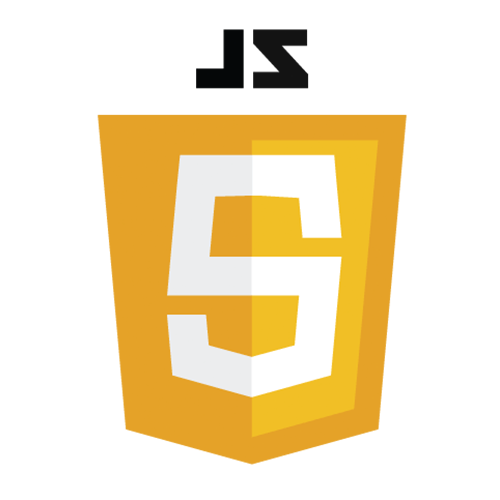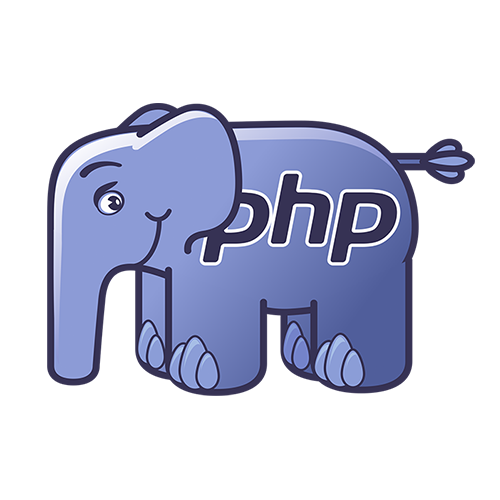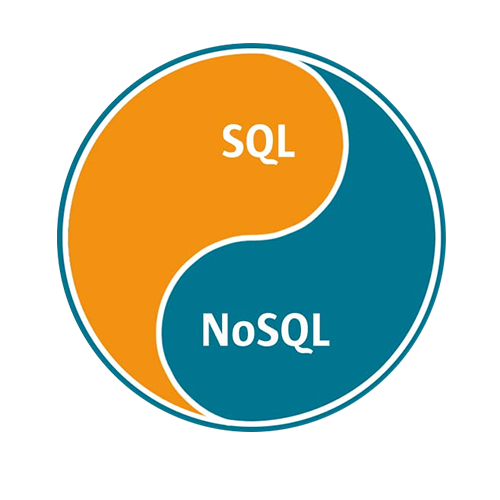 Aditive.com
Defunct Website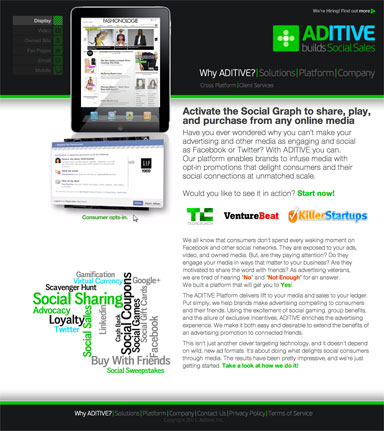 This was the website we had for Aditive, Inc. when it was still active. I apologize for the low-res, but alas, it's the only screenshot I still have.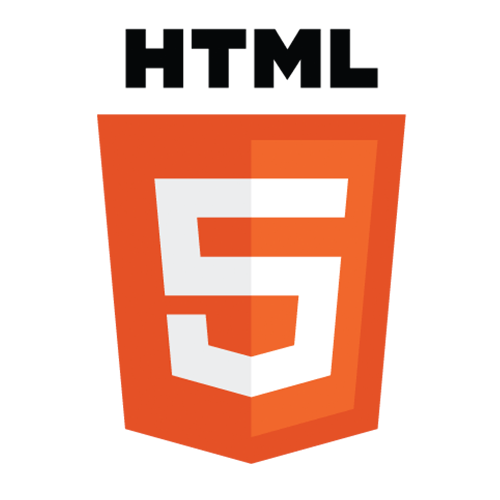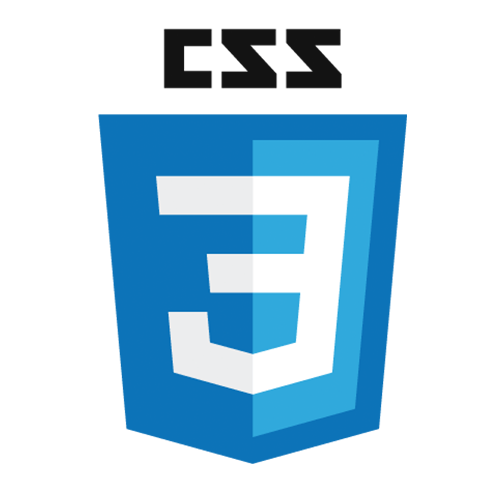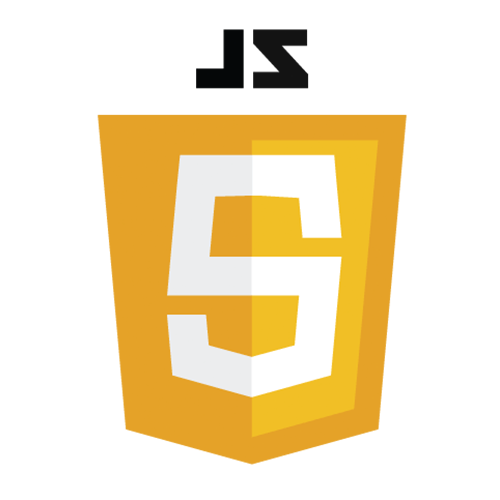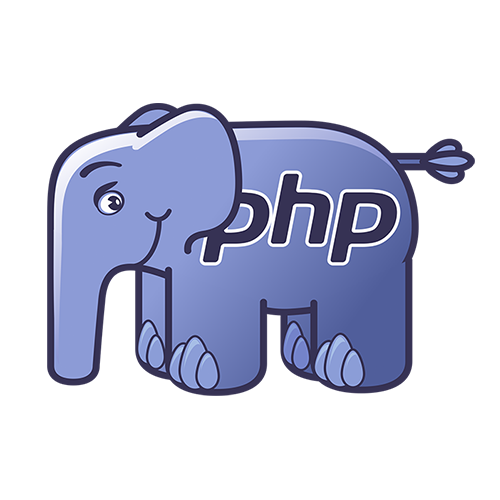 JeffGlover.Com 2.0
Defunct Website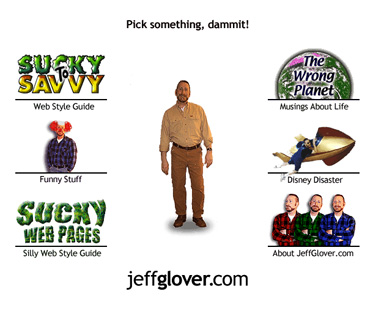 2nd Version of my Personal Website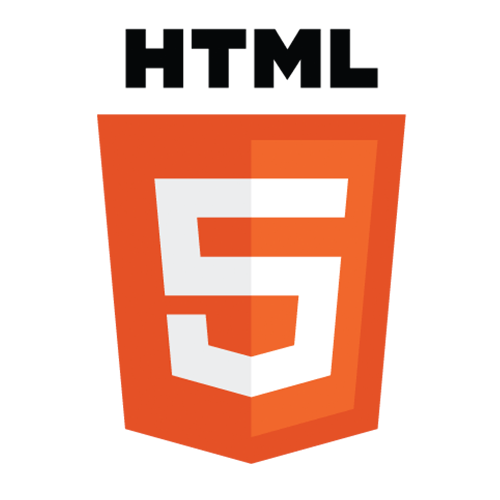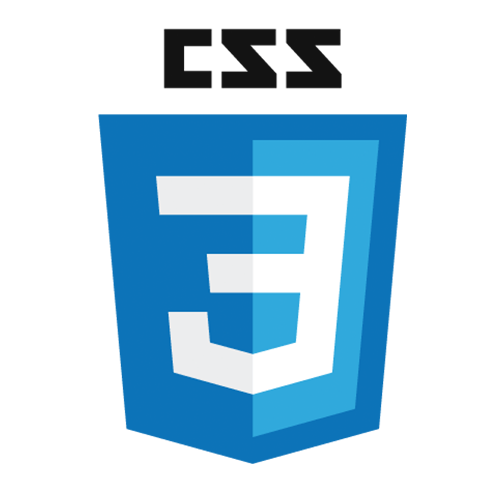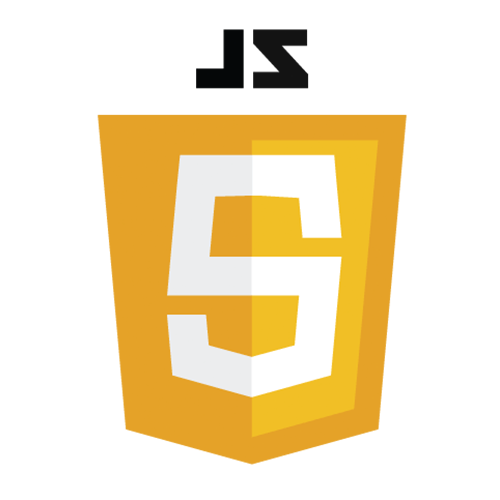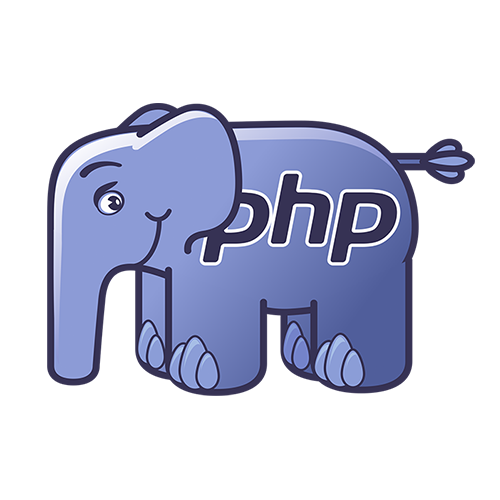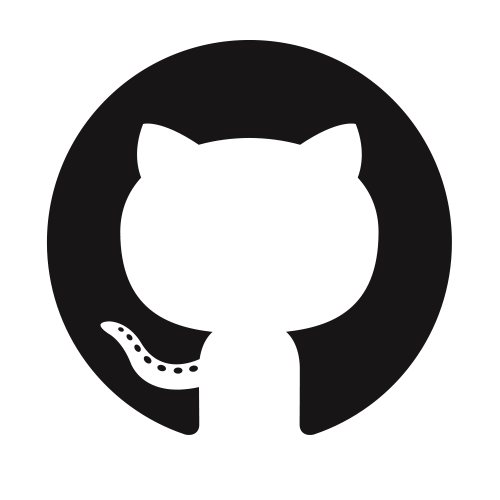 FoundationOne
Defunct Website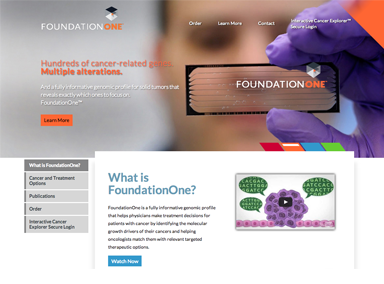 Website that I did on contract.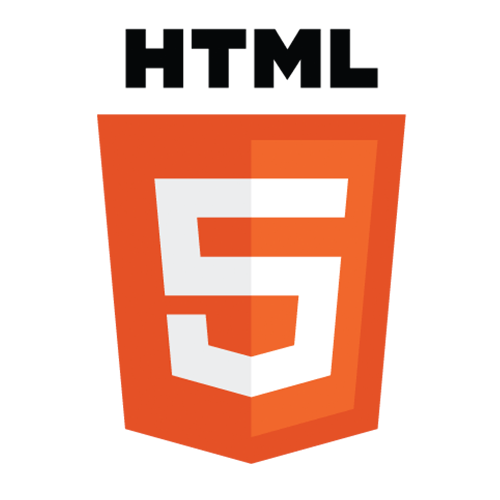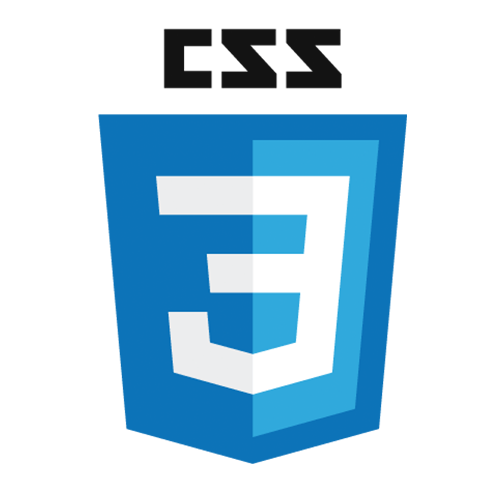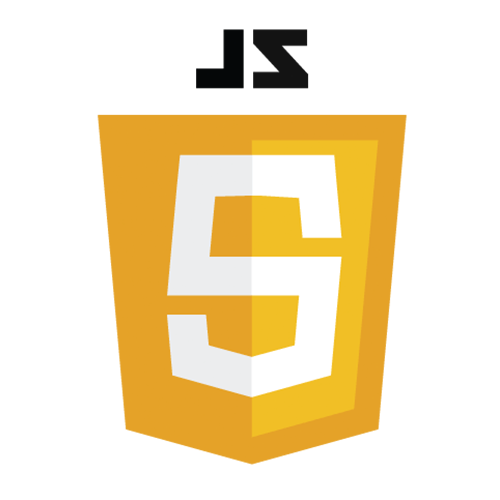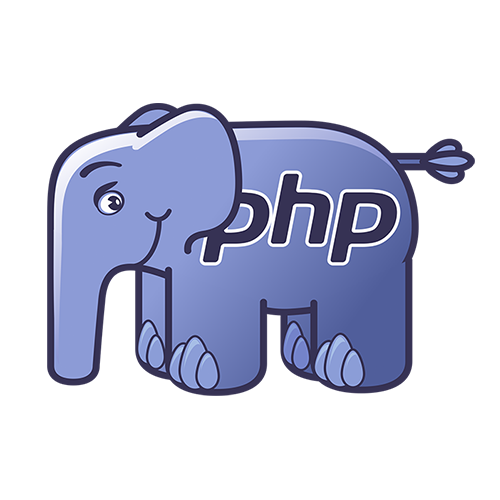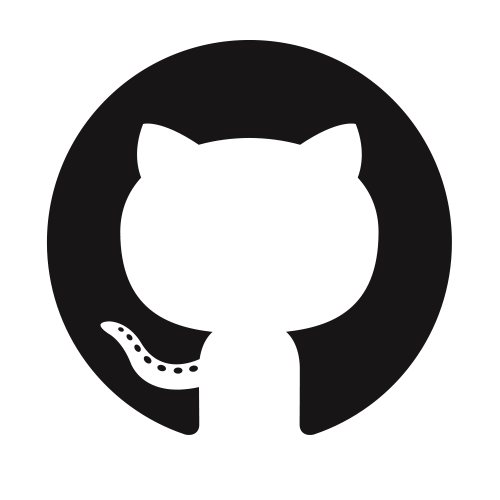 Beryllium
Defunct Website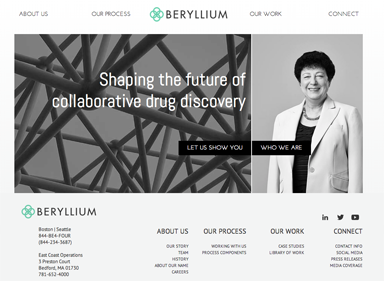 Website that I did on contract.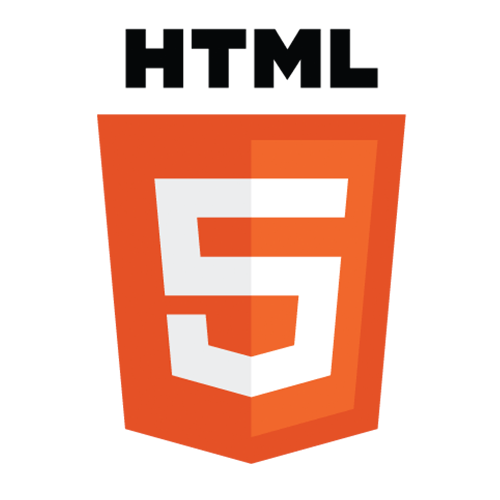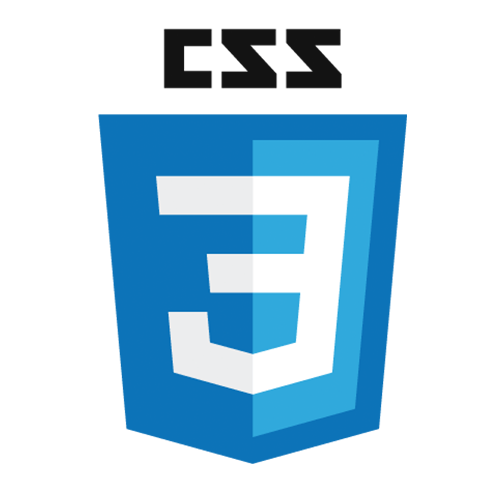 GloverCom, Inc.
Defunct Website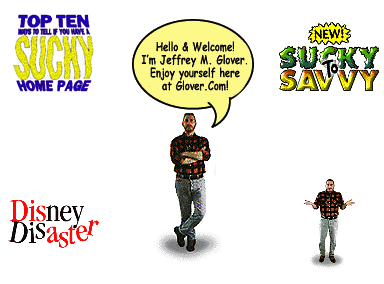 Creative
Swipe/Drag to view slides
BuzzLogic, Inc.
Product Mockups
Mockups for our product at BuzzLogic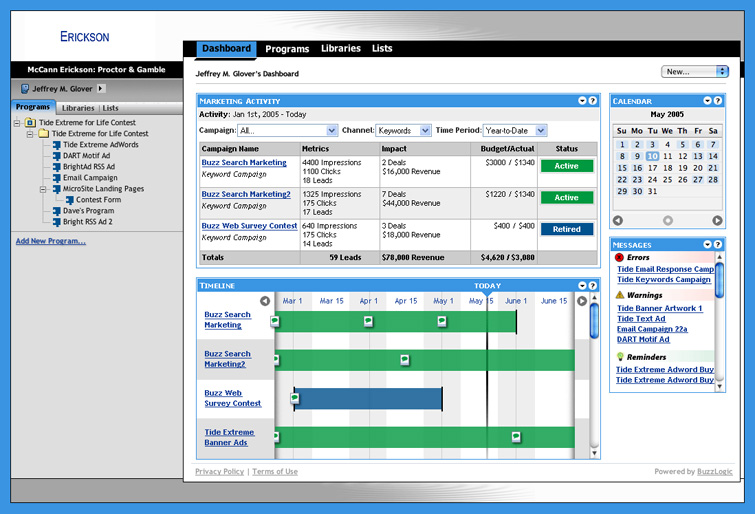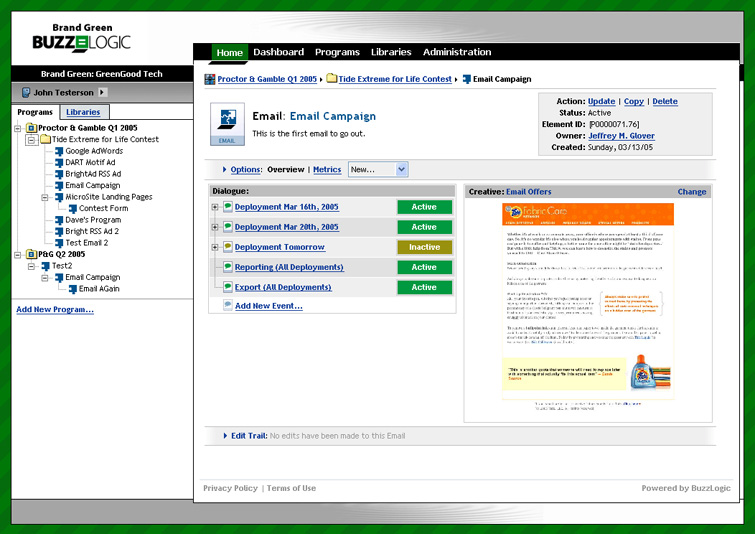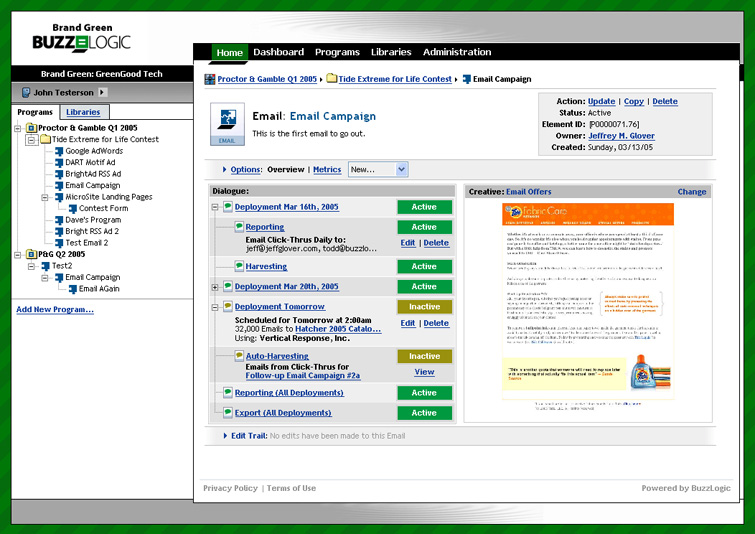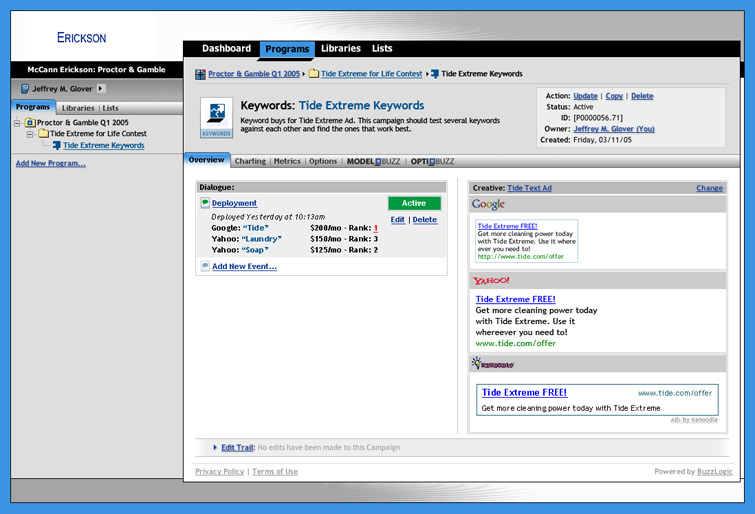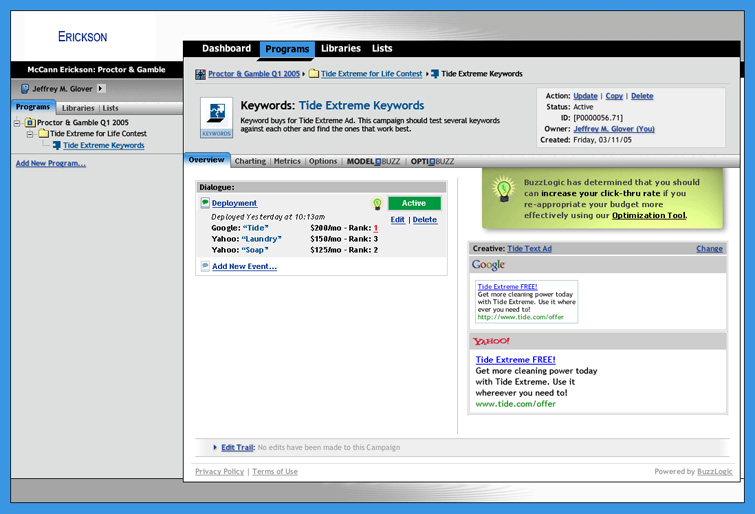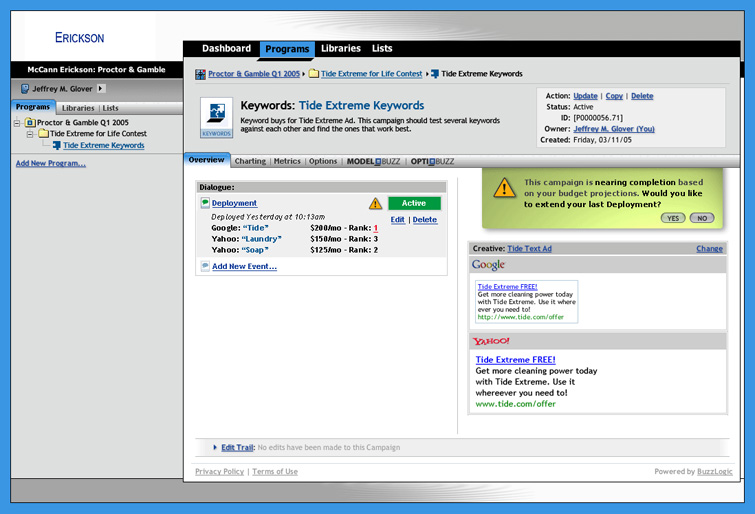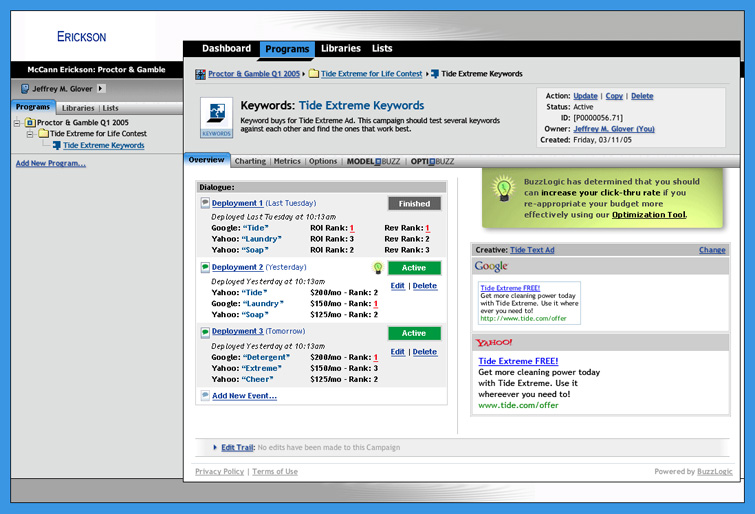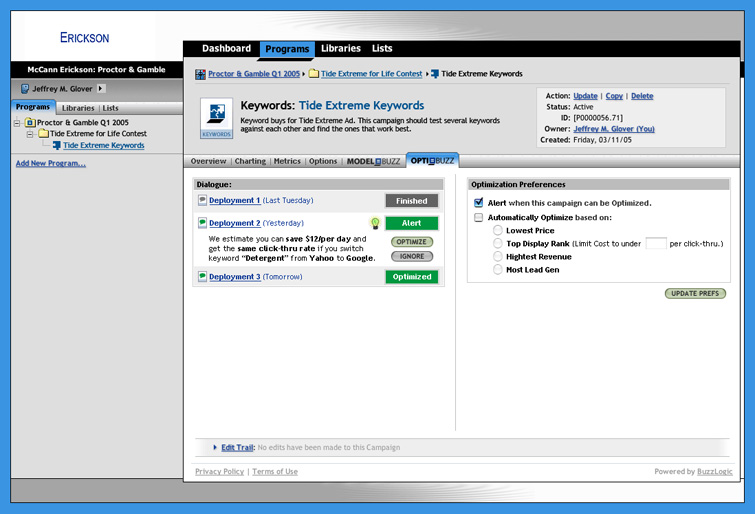 ← Drag Me →

Creative
Swipe/Drag to view slides
ShopSocial, Inc.
Product Mockups
Mockups for our product at ShopSocial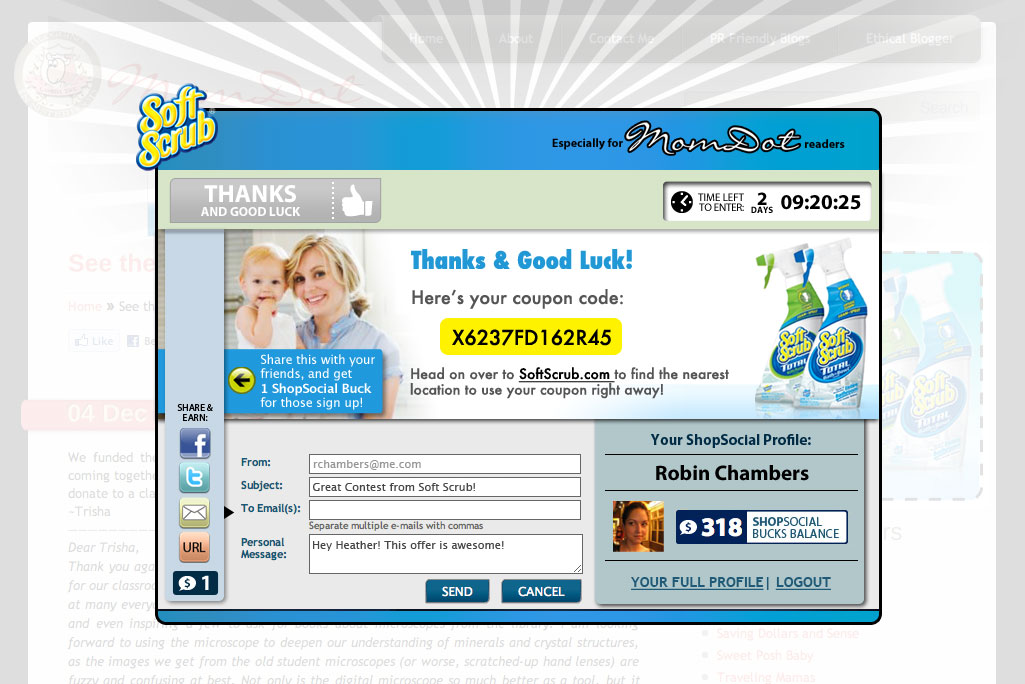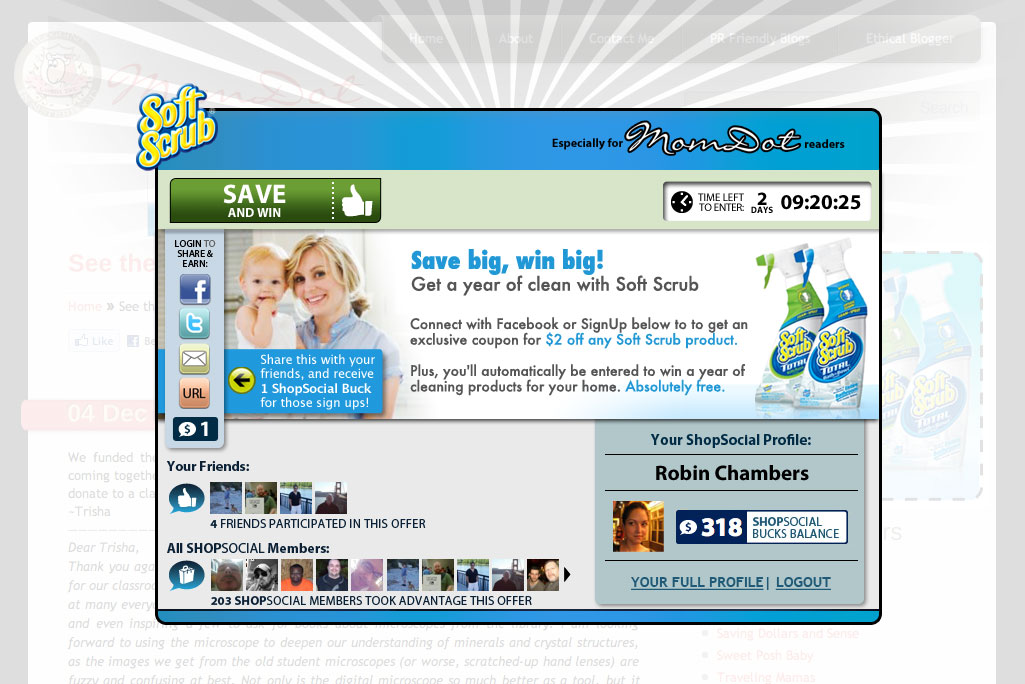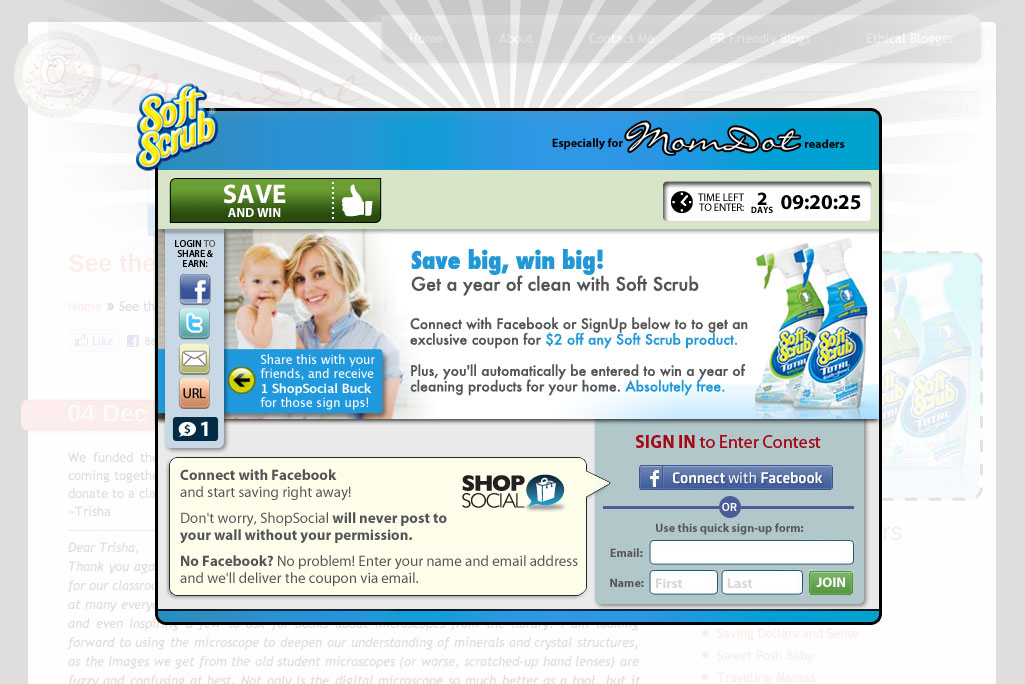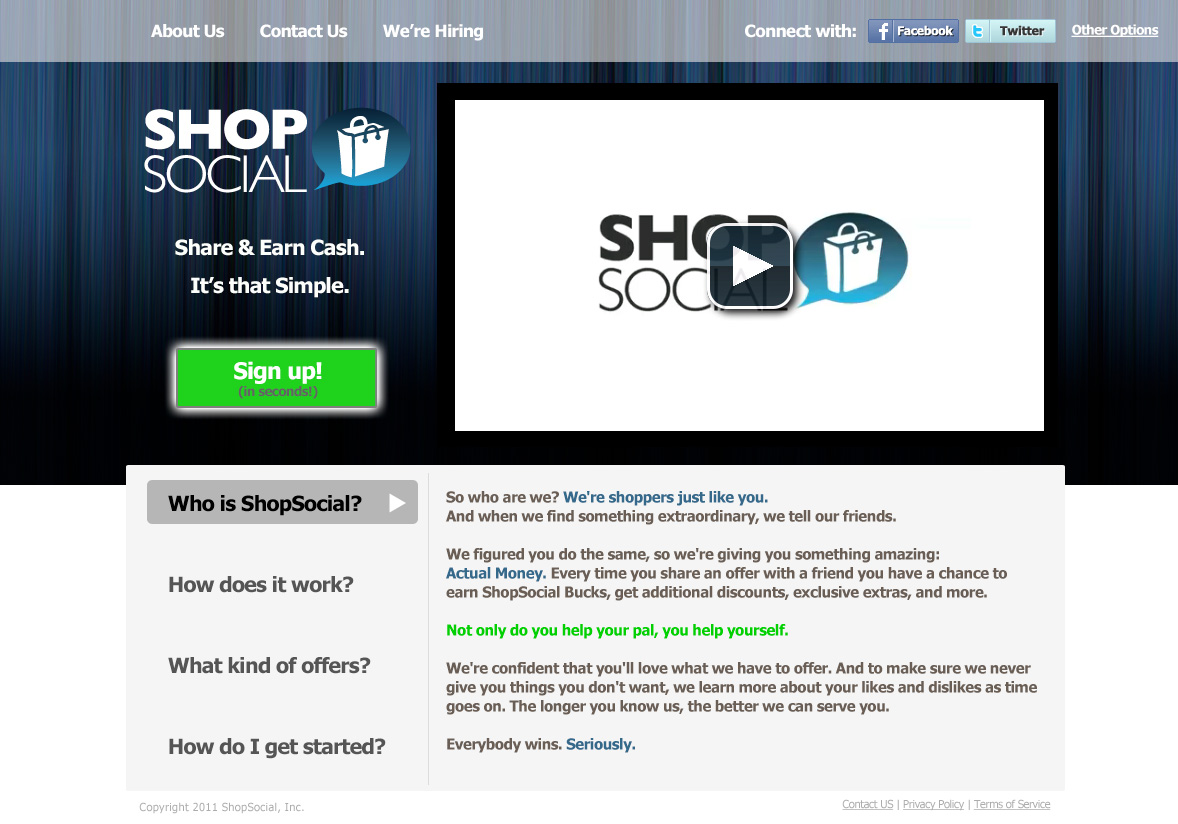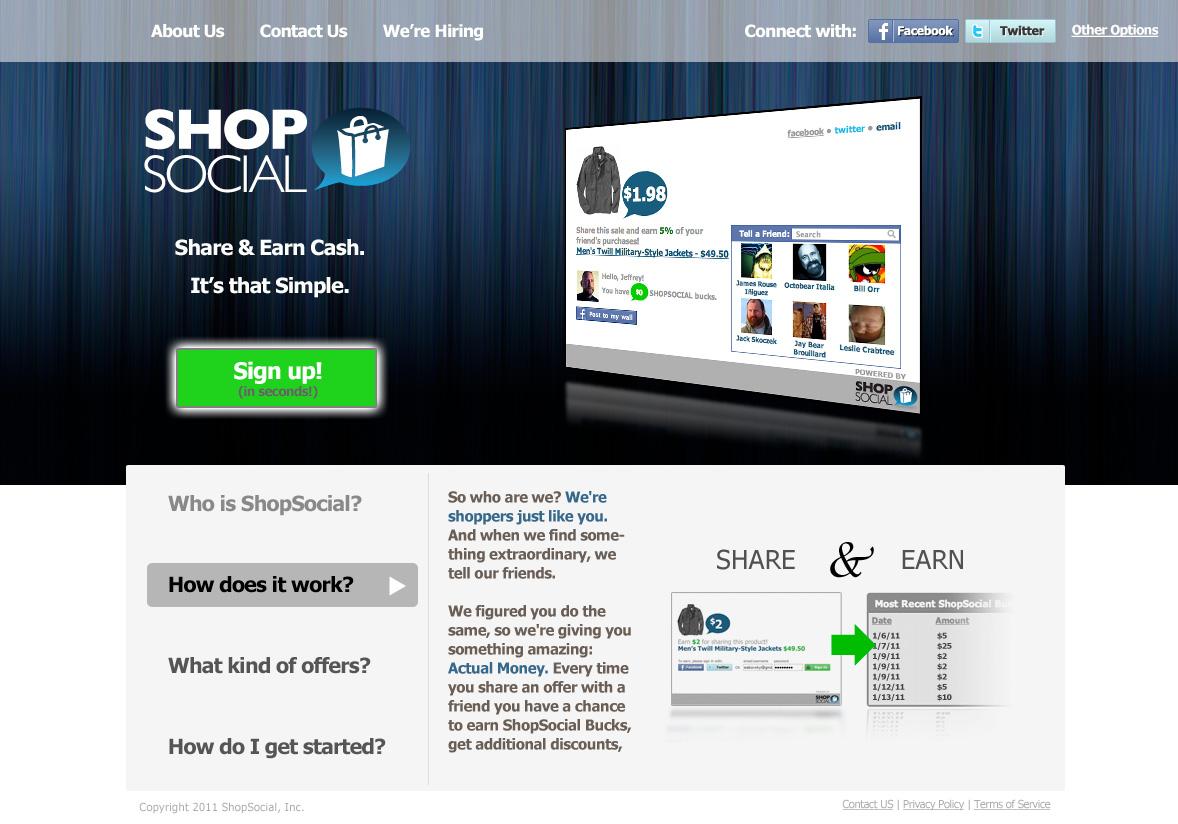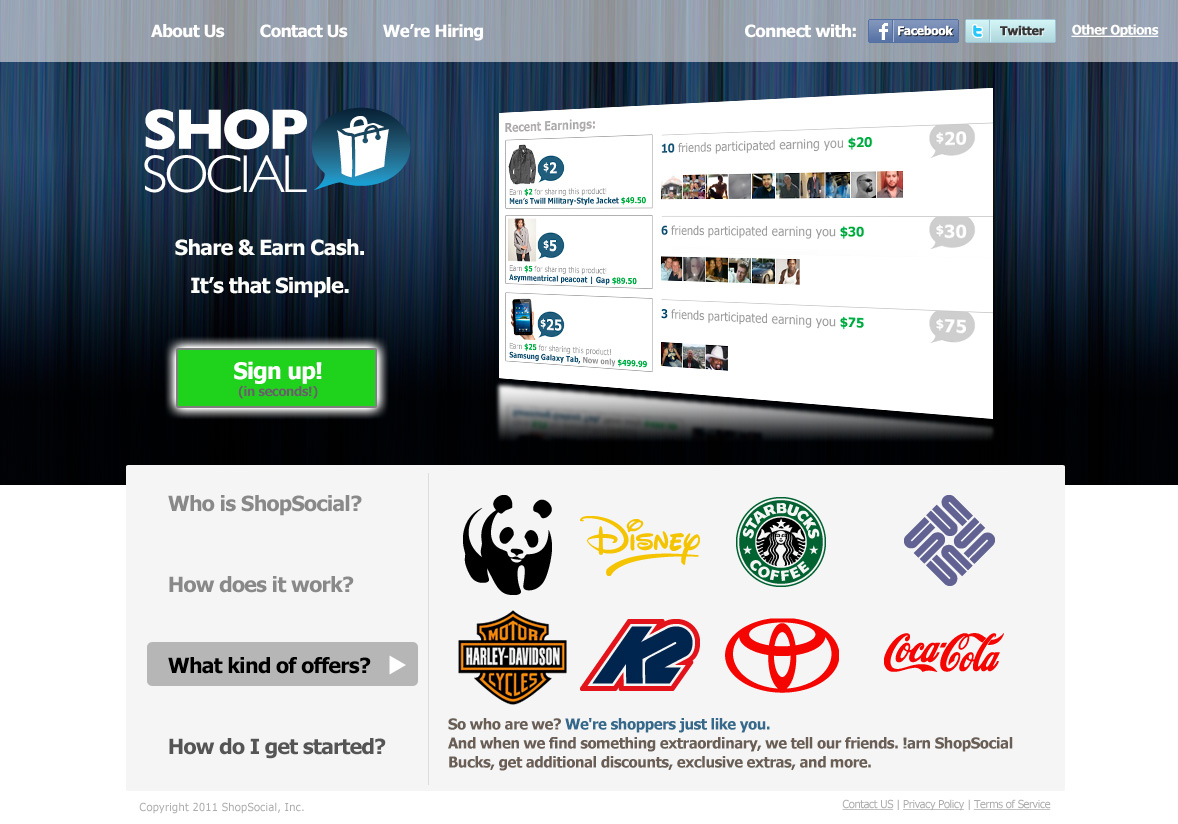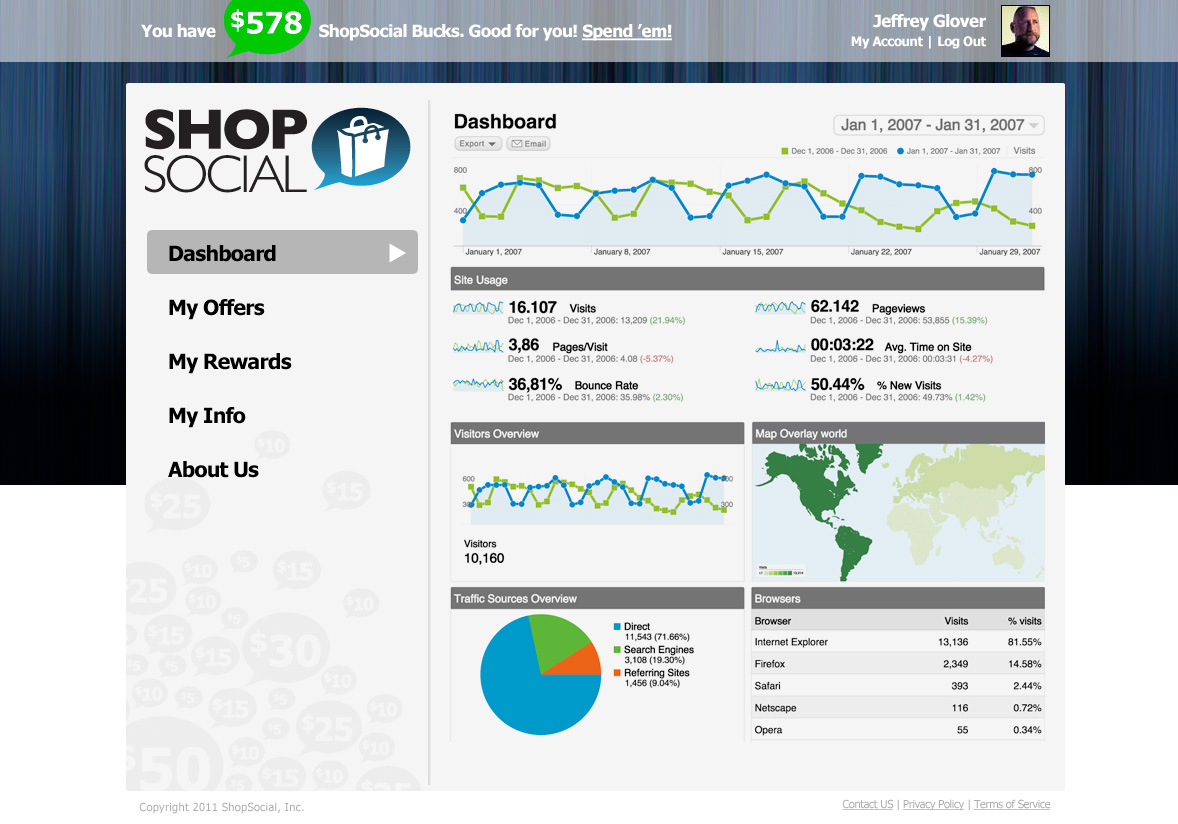 ← Drag Me →

ShopSocial Logos
Logo Concept Sheet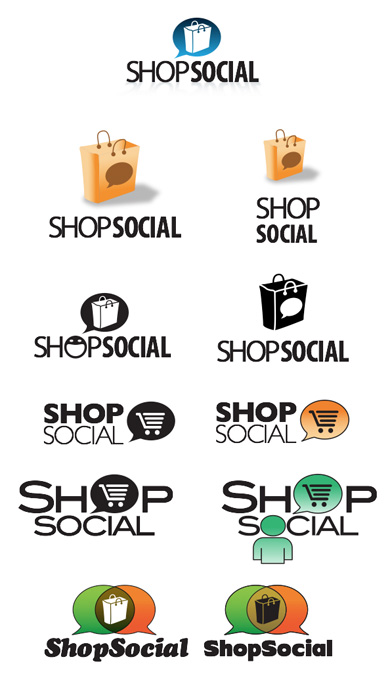 BuzzLogic Website
Marketing Site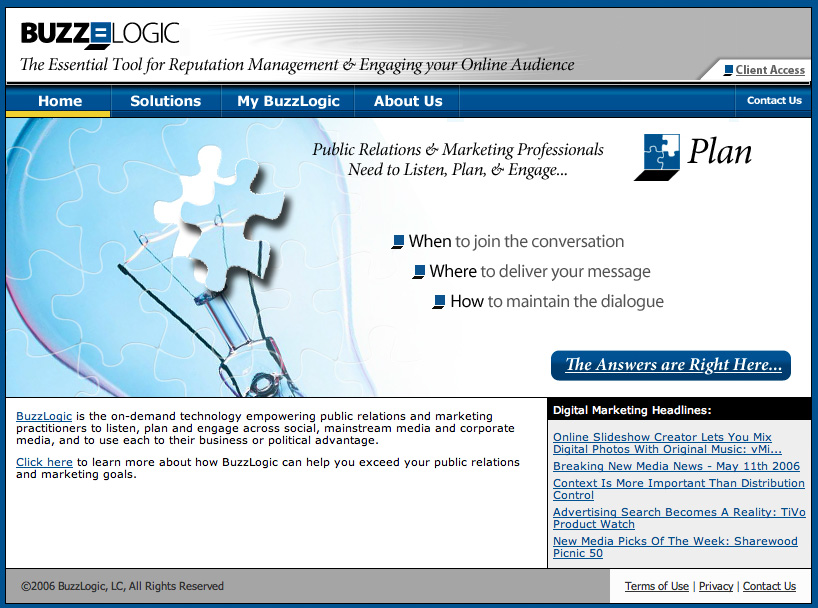 Convene Website
Corporate Site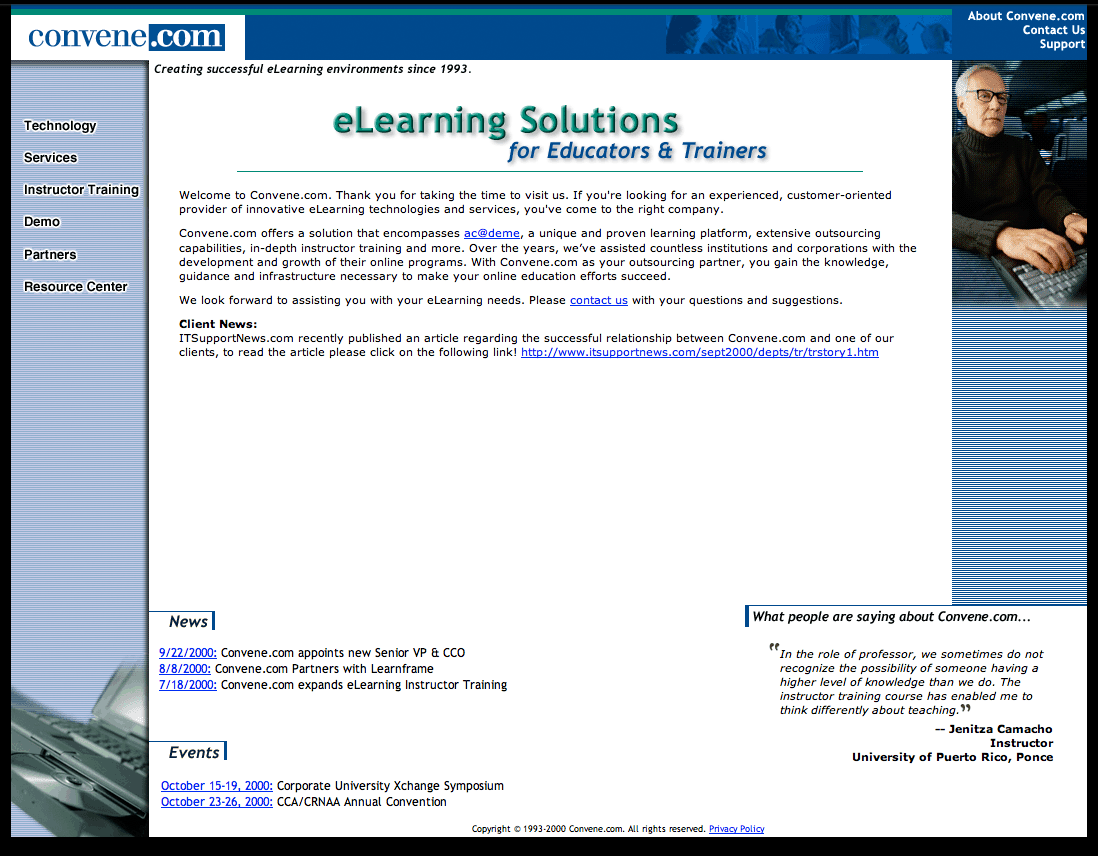 CaseCentral Website
Corporate Site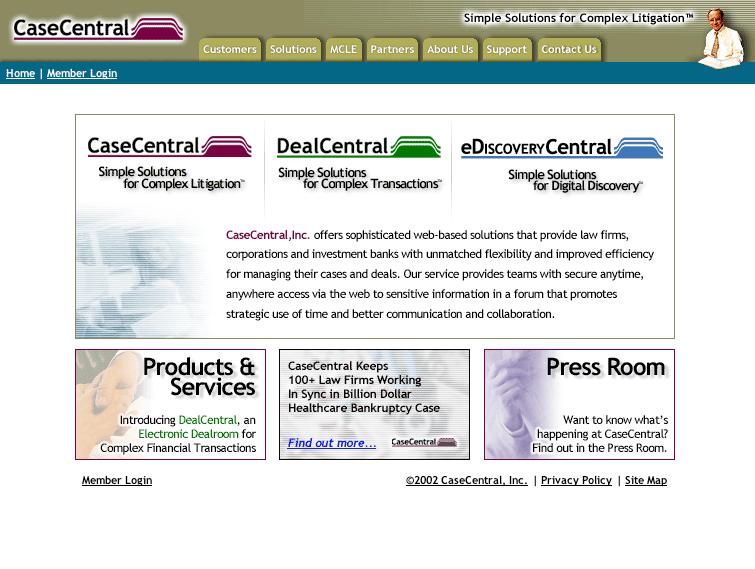 Enron Repository
White Label Site for CaseCentral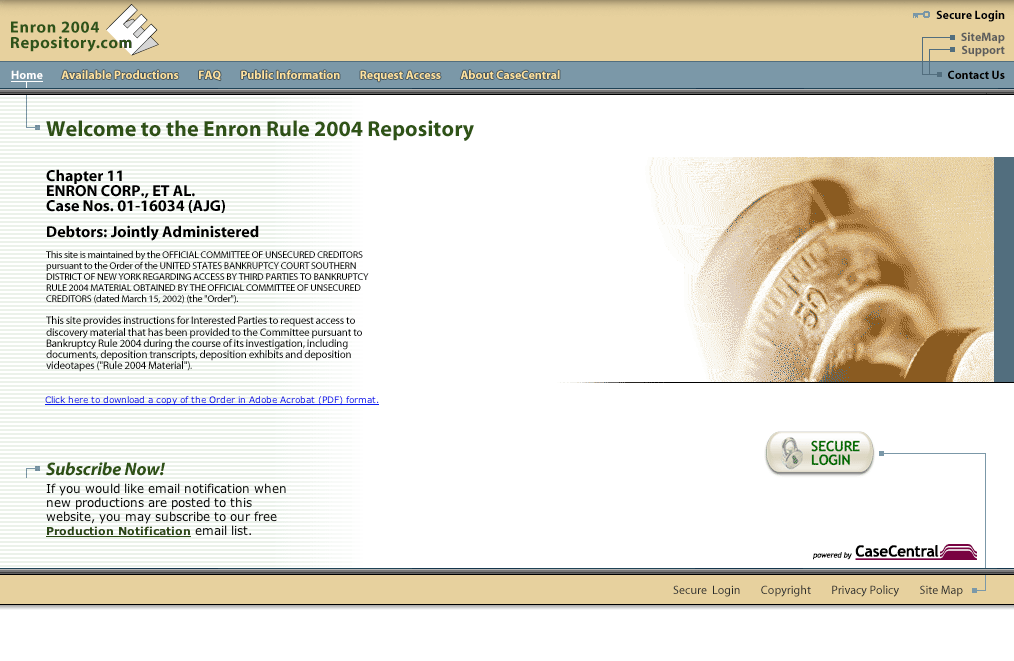 Do's and Don'ts
Online Style Guide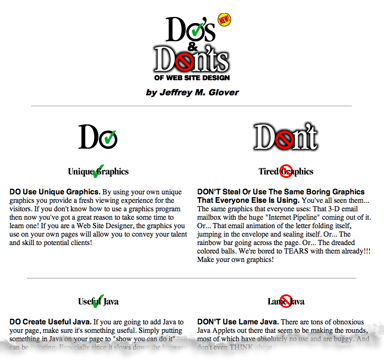 Anothor popular companion piece to the "Top Ten" Page.

Top Ten List
Online Style Guide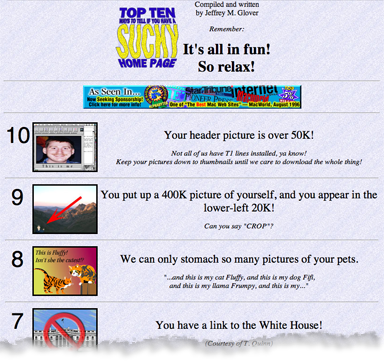 "Top Ten Ways to Tell if you have a Sucky Home Page" was something I wrote on a whim and it ended up being featured on Netscape's home page!
It was literally the Web's first "style guide" and even though people didn't take it too seriously, it helped get my site exposure.
It was translated to several languages and other people host it on their sites.

Sucky-to-Savvy
Online Style Guide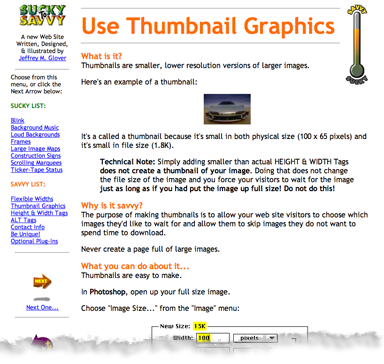 I wrote this site as a companion piece to my "Top Ten Ways to Tell if you have a Sucky Home Page".
The idea was to put something out there that could create a balance.

Employment
Jan 2021 - Present (2 Years & 11 Months)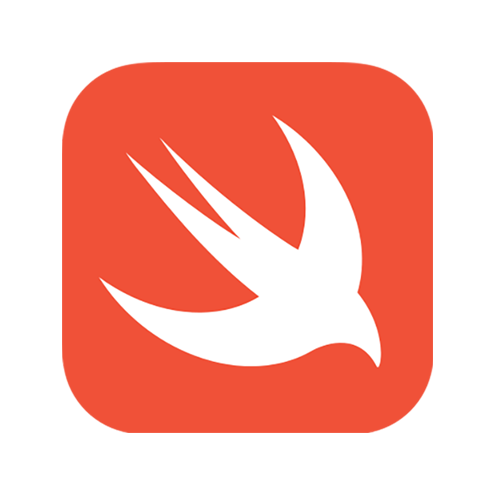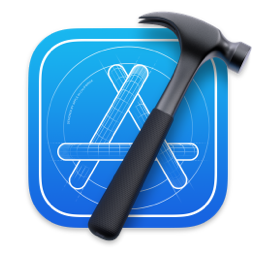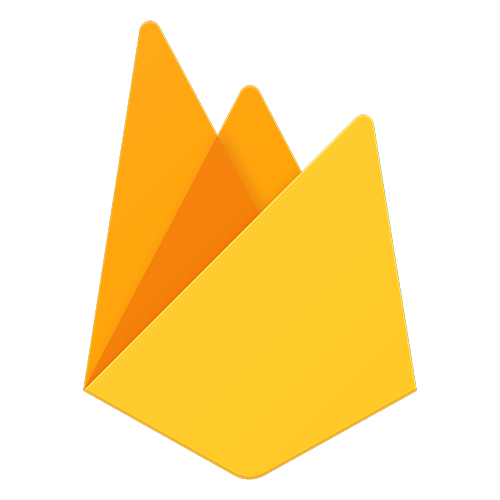 1Glance.App
Owner, Senior Software Engineer

Over the last year and a half I've been working on my first iOS & tvOS app called 1Glance.
For Home: My app allows you to build Custom Screens for your Apple TV that display News, Weather, Photos, Messages, and all kinds of other content that is meaningful to you.
For Parties: Take pictures of guests as they arrive and display them on your Living Room TV with their names, create teams and keep score for Game Night. Or just surprise your guests with a nice welcome message & pictures of past fun.
For Business: 1Glance lets you build Menus, General Info, Slideshows, Feature Bartenders & Staff, Drink Specials, and even create a Waiting List.
You can learn more at 1Glance.app.

Employment
Feb 2013 - Feb 2020 (6 Years & 11 Months)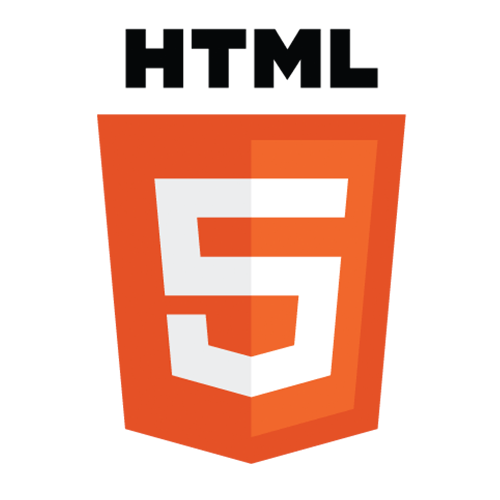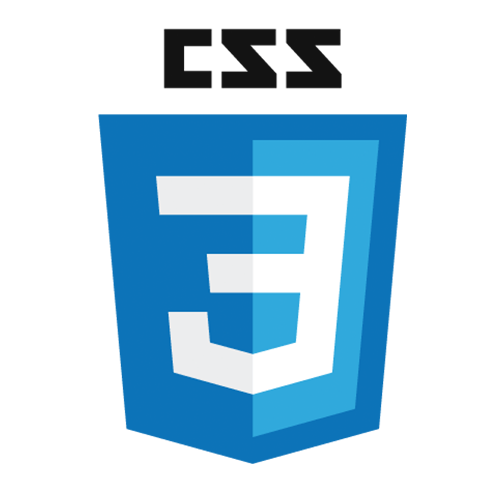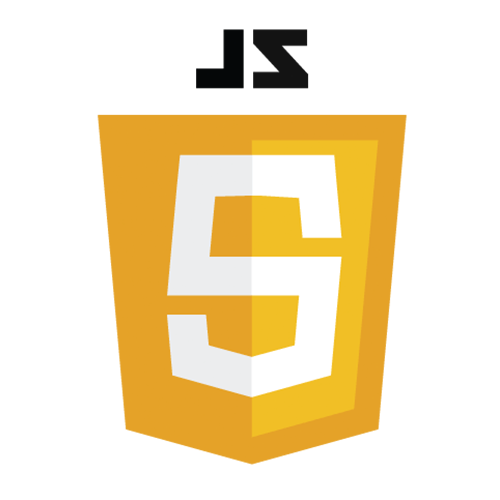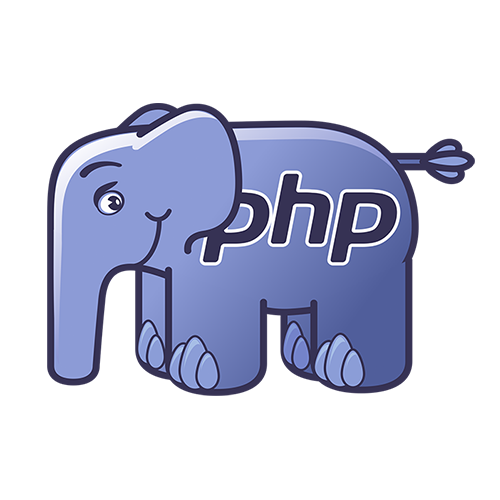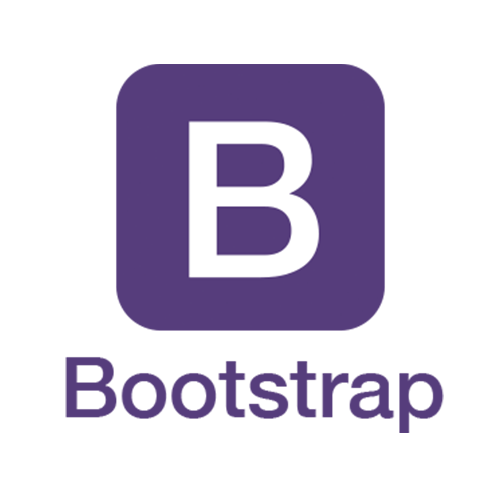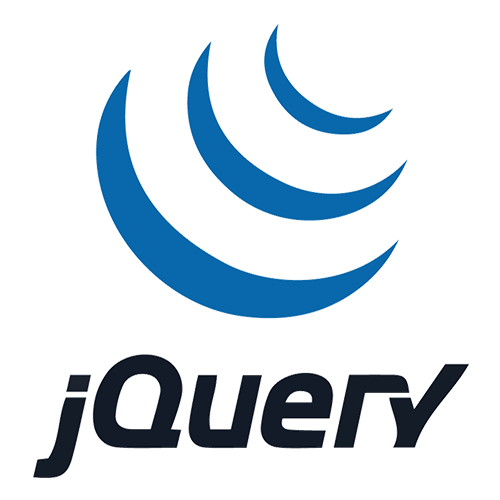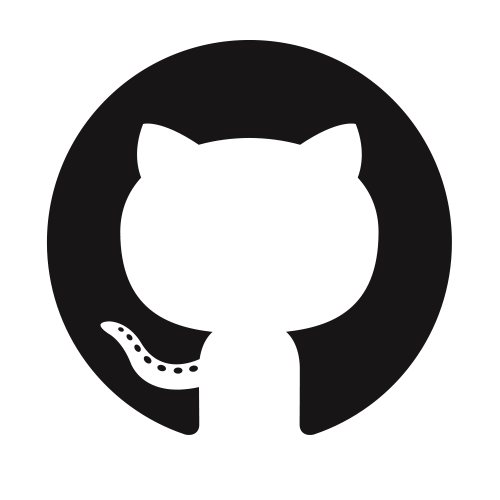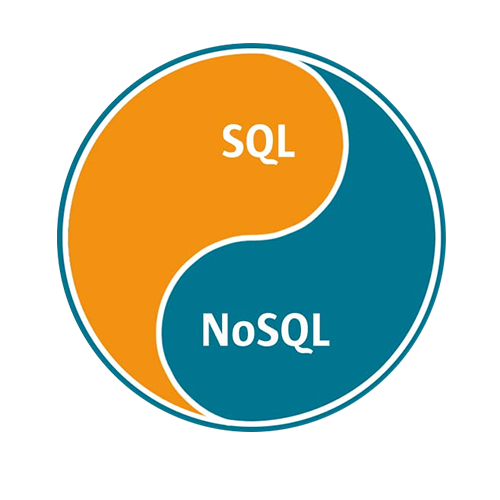 Liquor.com
Senior Software Engineer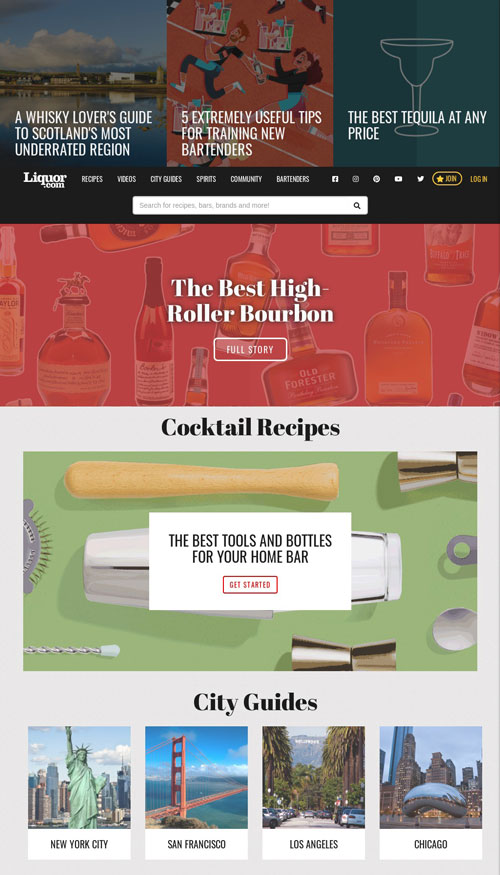 Liquor.com was an editorial site for which I was the Senior Web Developer.
My day-to-day routine consisted of:
Building custom WordPress plugins to support new content
Bringing Photoshop and workflow mockups to life as fully-responsive sites in CSS/HTML/Javascript
Creating new themes for site refreshes
Building APIs for 3rd-Party access
Maintaining AWS / RDS services
Building and maintaining Github repositories
Troubleshooting bugs and new features
Documenting features for editorial and sales
Daily Stand-ups to work through any blockers
Collaborations through Jira / Slack / Google Hangouts
The site was based on WordPress with an additional custom database used to store ancillary information related to the cocktail business.
Almost everything was a custom post type and I wrote several custom plugins in my 7 years there to do everything from drag-and-drop mosaics to bartender profiles.
In Oct 2019 Liquor.com was acquired by DotDash.

Employment
May 2014 - Nov 2019 (5 Years & 5 Months)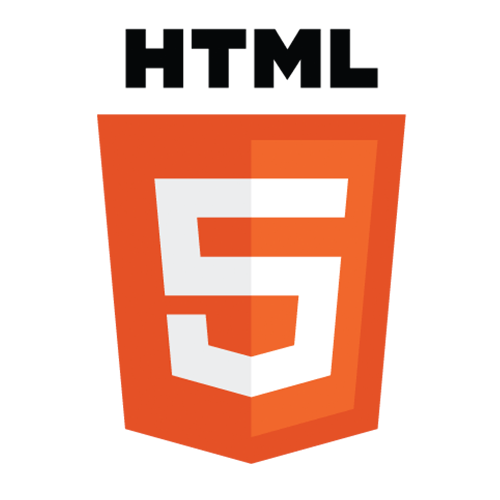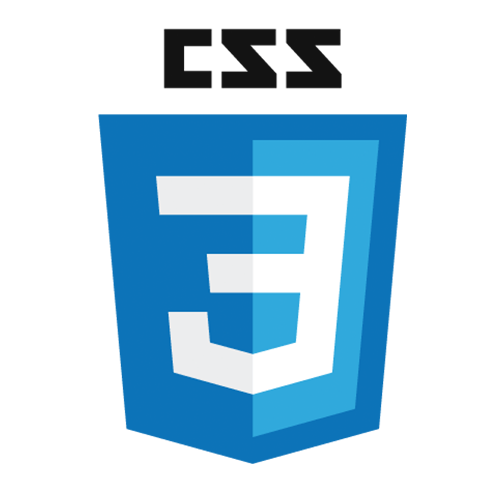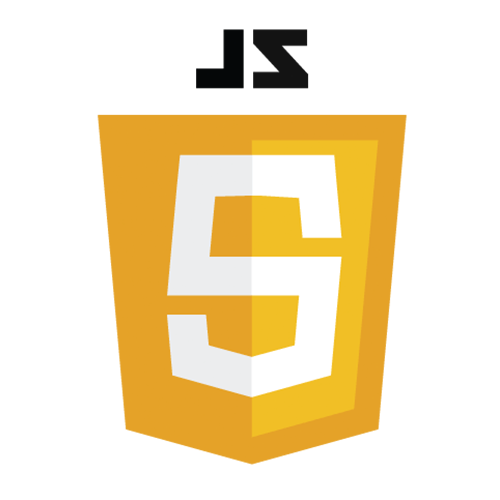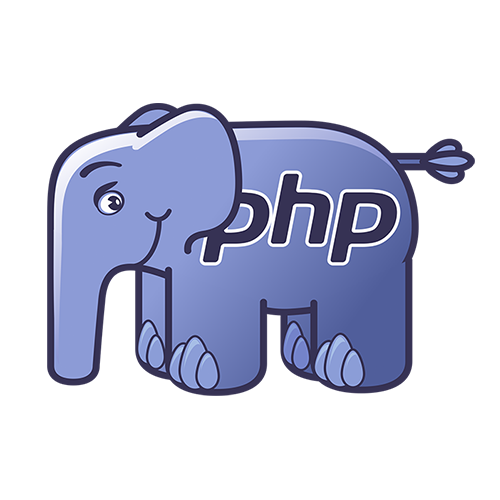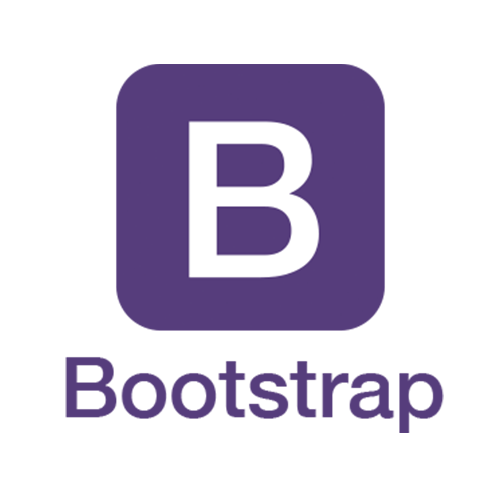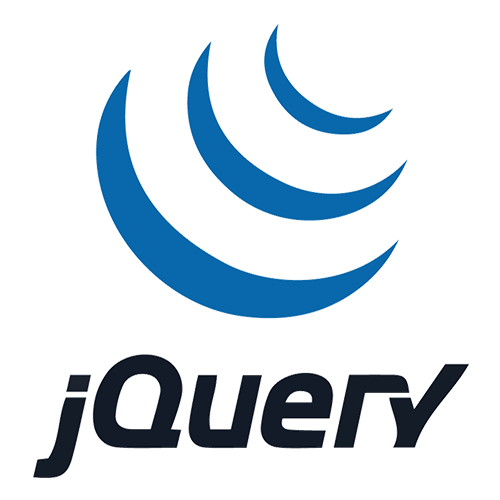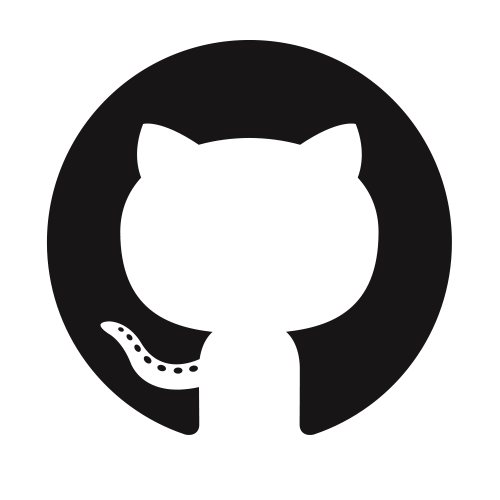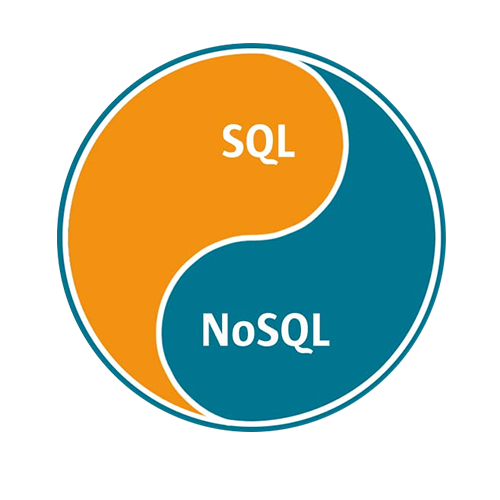 Liquor.com Contests
20+ Contest Sites
I had the opportunity to produce more than twenty sites based on our custom CMS that was written specifically for cocktail recipe contests.
I was responsible for building the fully responsive front end websites which were to match the clients branding, but they all basically worked the same.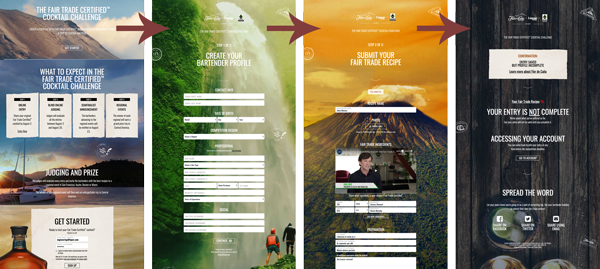 Welcome Page, Profile Page, one or two entry Pages, and a Confirmation Page. Another engineer developed the dashboard backend so judges and clients could log in and view the entries and choose a winner for the contests.

Employment
Jul 2011 - Jan 2013 (1 Year & 6 Months)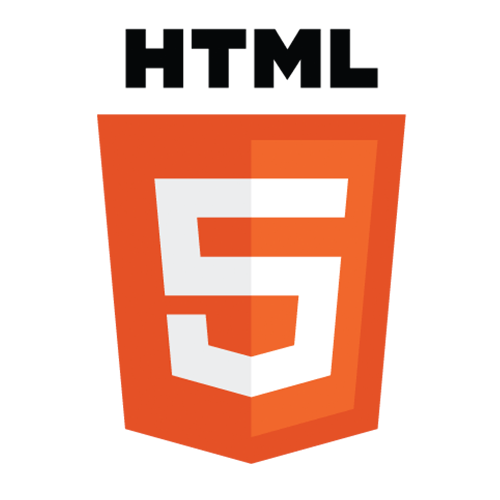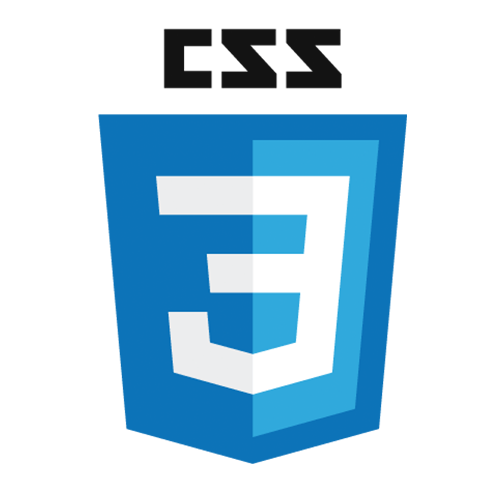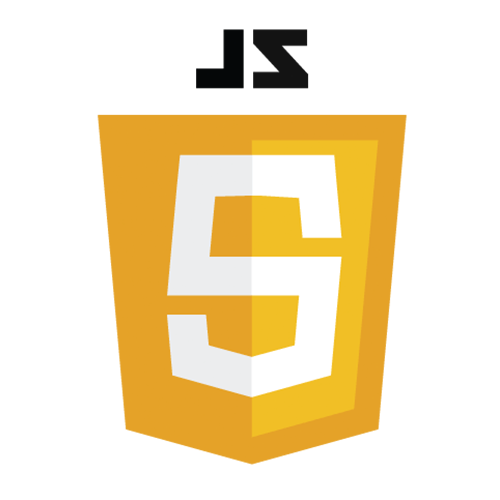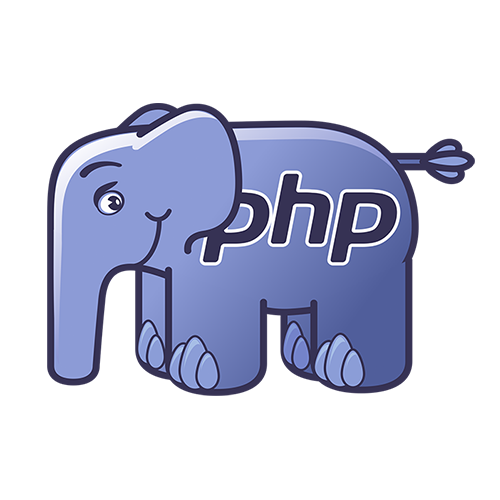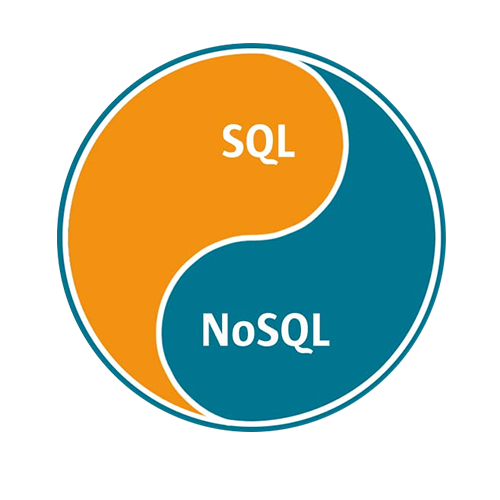 Aditive, Inc.
Co-Founder
Director UI & Design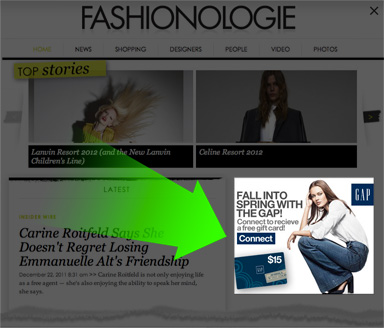 ADITIVE enables advertisers to infuse social sharing directly into their online promotions. Coupons, Giftcards, Sweepstakes... Whatever advertisers are offering, our white-label platform allows them to build and deploy a social sharing promotion in a matter of minutes.
In return, they get a rich set of analytics detailing the engagements and conversions which transformed what was basically a standard click-thru ad campaign.
Our extensive (and well documented) API allows social sharing through "ad flips", overlays, iFrames, Facebook Fan Pages, or even a stand-alone web site.
Aditive is VC funded by Metamorphic Ventures and X/Seed Capital Management. There are fewer than 10 of us doing the heaving lifting and it's been the most rewarding start-up I've every worked with. I am very proud to be a part of an amazing team!

Employment
Apr 2010 - Jun 2011 (1 Year & 2 Months)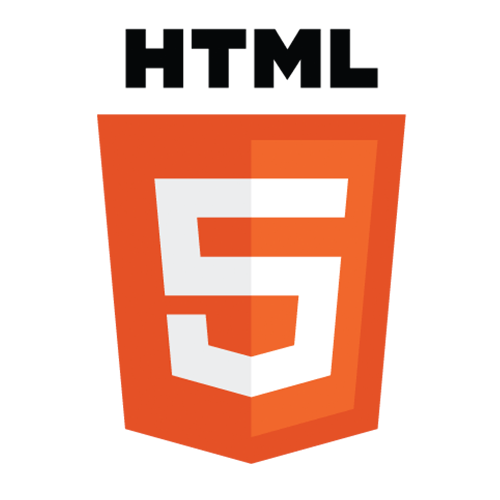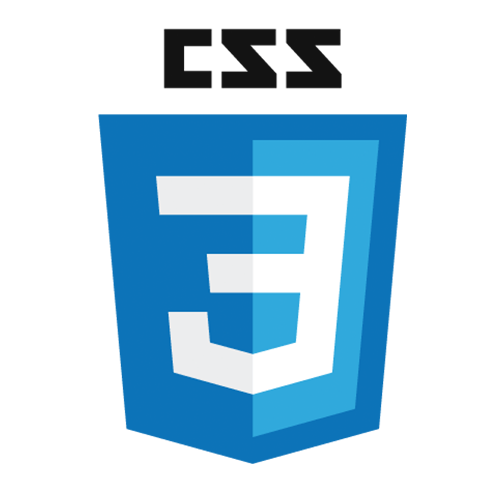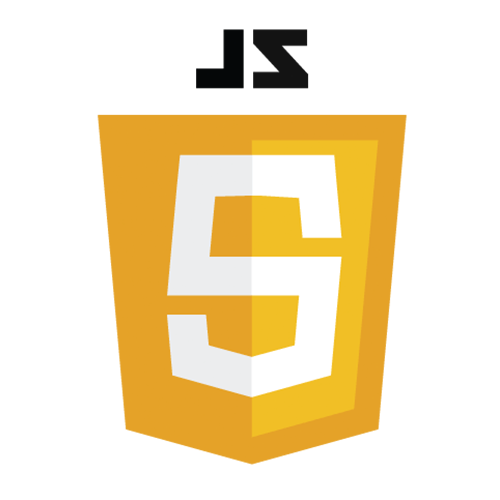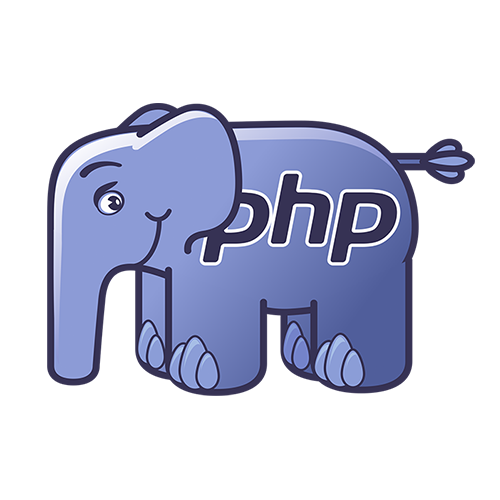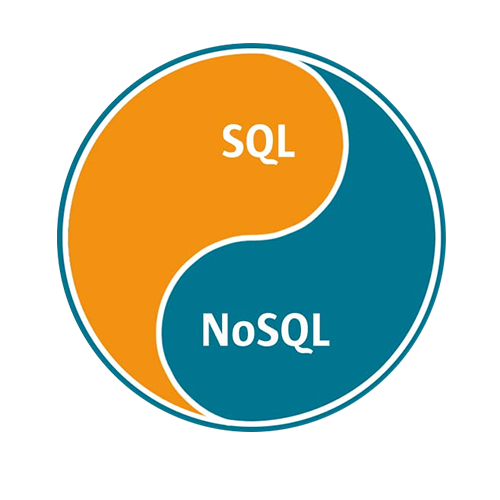 Shopsocial, Inc.
Co-Founder
Director UI & Design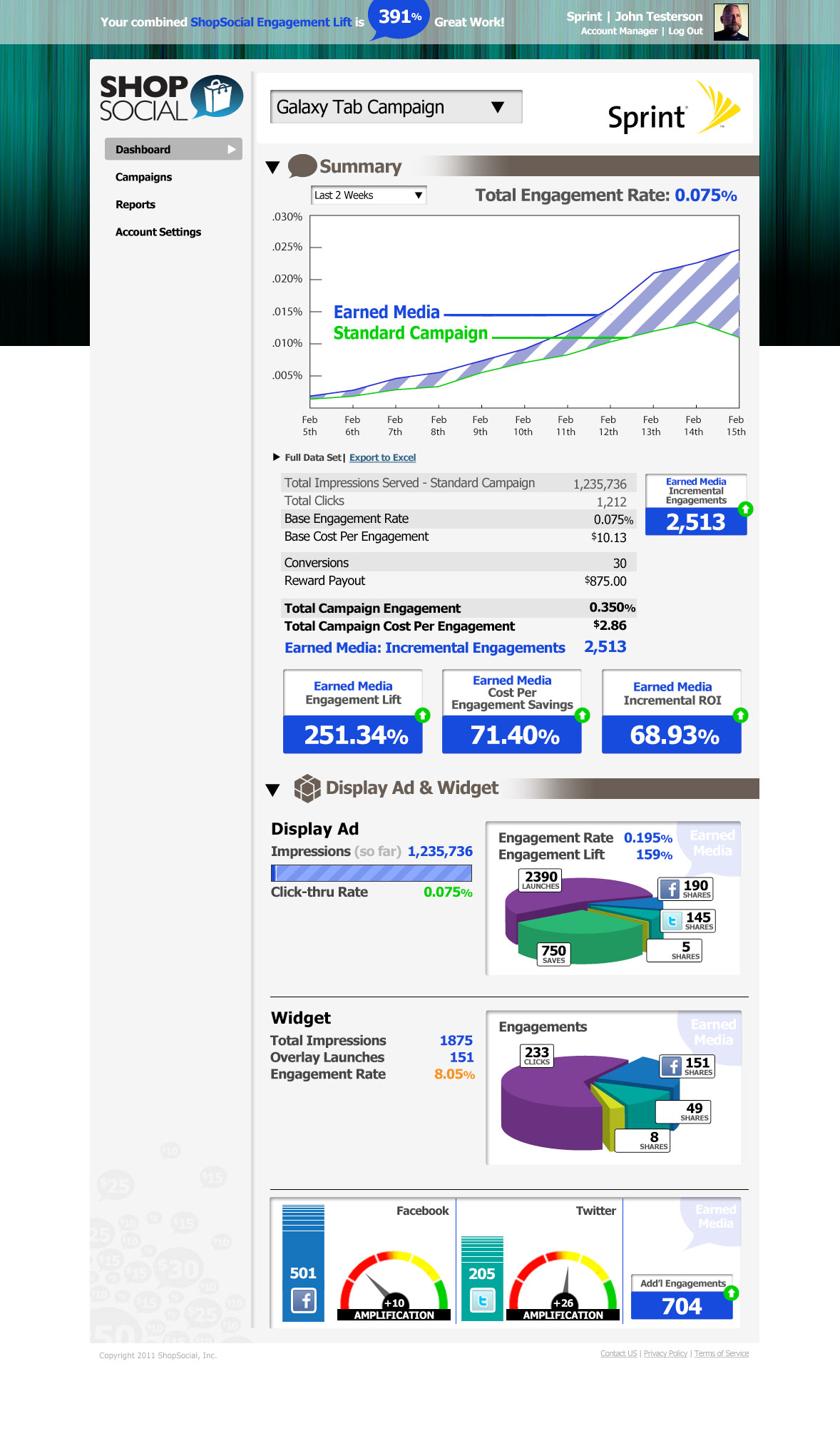 In April 2010, Todd Parsons (my co-founder from BuzzLogic) contacted me about a new company he and Eugene Abovsky were working on. Both Todd and Eugene have extensive experience and understanding of the Online Ad Networks and they wanted to find a way to incorporate the emerging social sharing technologies.
They needed a UI designer/coder who could help mock up the product and create a brand around the concept.
A few months later, we got some office space and set up ShopSocial, Inc.
The timing was perfect because Facebook Connect and other competing technologies were just starting to gain acceptance, so we attached them to a social selling metaphor and were aiming to become a destination site for great deals that people would want to share.
However, it soon became clear that brands wanted more control of the experience and a simple "template" metaphor was not going to cut it.
We re-focused our efforts to create a white-label solution for our customers and re-branded the company as ADITIVE in July 2011.

Employment
Apr 2008 - Jul 2009 (1 Year & 3 Months)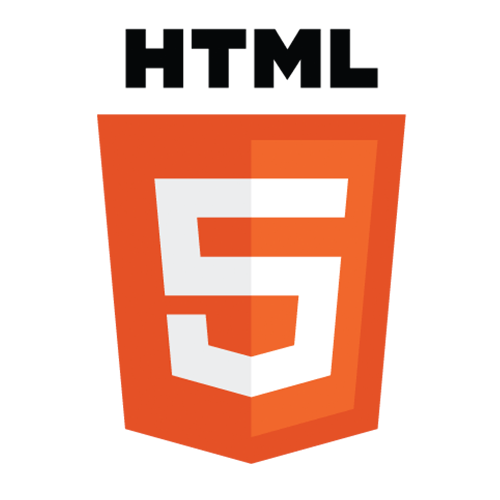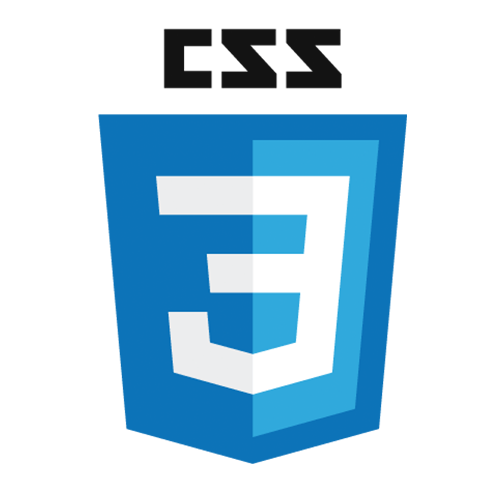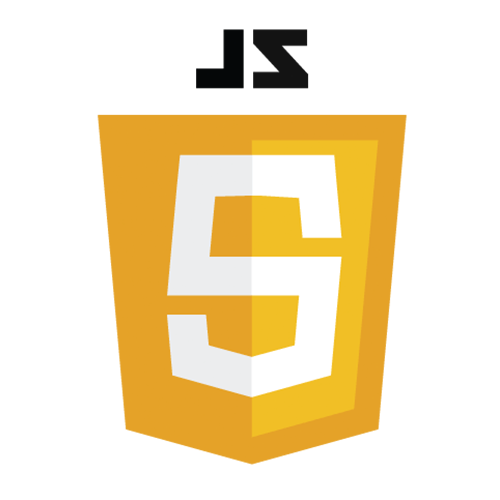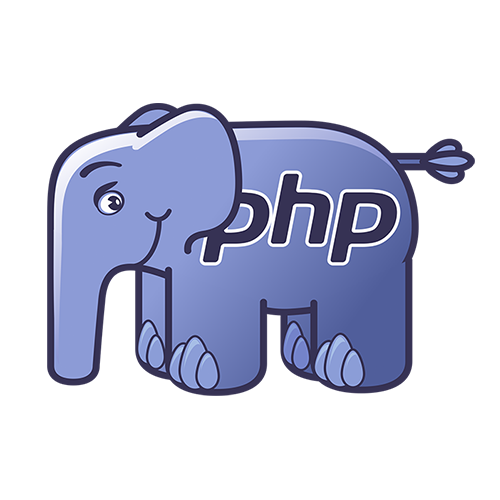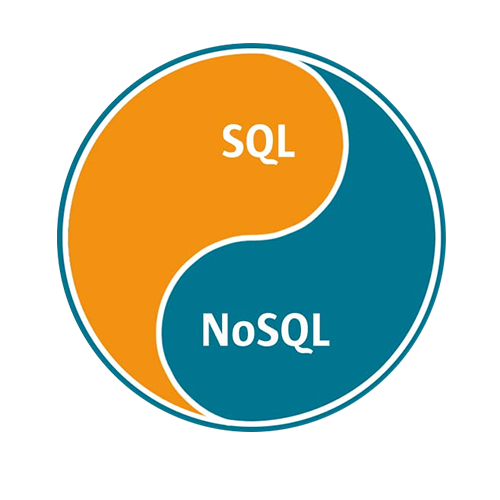 Definition Studios, Inc.
PHP Coder & Design

Definition Studios was a great company to work for. It's a full service media solutions provider and I was brought on board to help with their backend coding and design. Most of my work involved PHP and the Zend Framework, but I also did a little MySQL coding.
Each of the three partners, Rob DiCiuccio, Evan Rusackas, Ryan Wilcoxson are amazingly talented and their skill sets mesh together so perfectly. Rob is a brilliant coder and designer, Evan is amazing at UI and Design, and Ryan is an excellent video producer.
I loved working for them, because they were always at the cusp of emerging technologies and pushing the limits beyond the standard. It was a great place to work and you would be hard-pressed to find a media service bureau with a broader scope of knowledge and talent!

Employment
Feb 2004 - Oct 2008 (4 Years & 7 Months)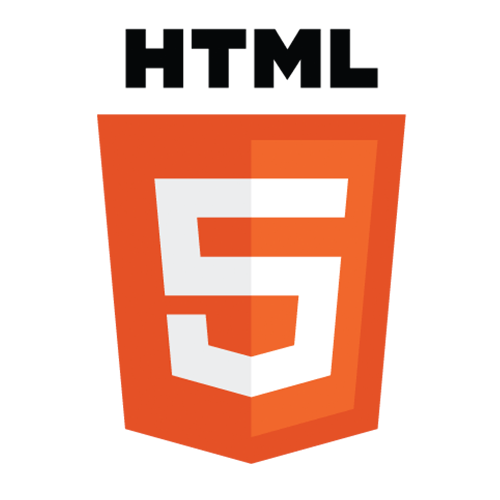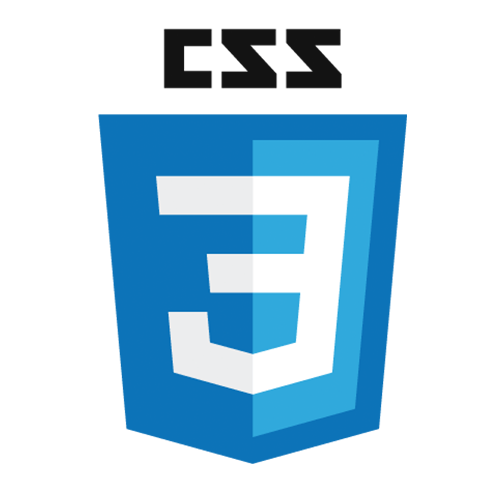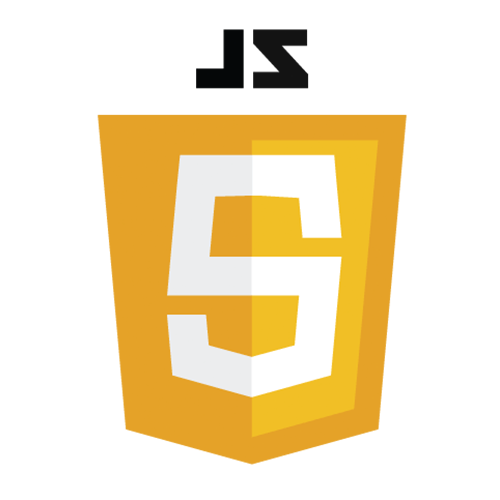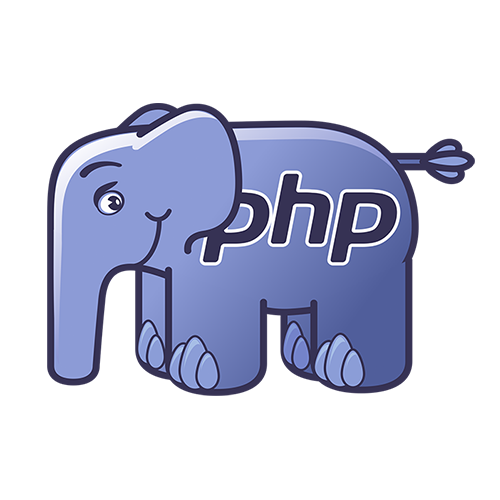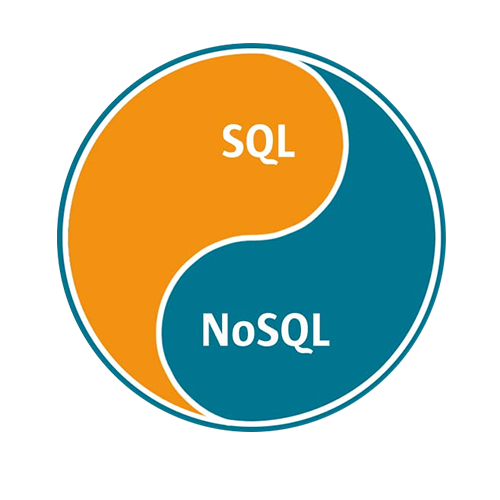 BuzzLogic, Inc.
Co-Founder, Lead Engineer
Director UI & Design

In 2004, Bob Ellis introduced me to Todd Parsons. They had a database of proprietary information that they needed to build a framework around. I set up a server, then designed and coded up a secure-access website for them. It was a quick contract, but it afforded me enough time to realize that Todd & I had a great symbiotic working relationship. Todd had the connections and the business savvy to give rise to unique and marketable ideas. I had the tech savvy to make them happen.
In this case, the idea was a unique and easy-to-use client marketing management tool with powerful tracking and analytics. Taking the knowledge I'd gained from ClickNDrop, I coded it up in PHP/MySQL and a few short weeks later we launched BuzzLogic, Inc.
We landed a few major clients (including Microsoft to facilitate their developer program communications) and things were going smoothly, but a great opportunity soon arose. Another company of Todd's was working on determining influence in the emerging technology of social media of blogs.
Blogs were just becoming popular and it was clear that they would play a key role in the online landscape. What if we could measure the influence blogs had in specific areas and use that information to channel more effective advertising? Then use BuzzLogic's existing technology to build and maintain the relationships with the blogs.
With that, BuzzLogic became a two-tiered powerhouse, and we landed $9.6 Million in VC Funding to build the business. After hiring a few more engineers, my duties focused more on interface and UI, as well as the marketing site.
By 2008 BuzzLogic was a big, bustling company and I was ready to move on to something new.
They exist today as Twelve Fold Media

Employment
Jan 2003 - Dec 2003 (11 Months)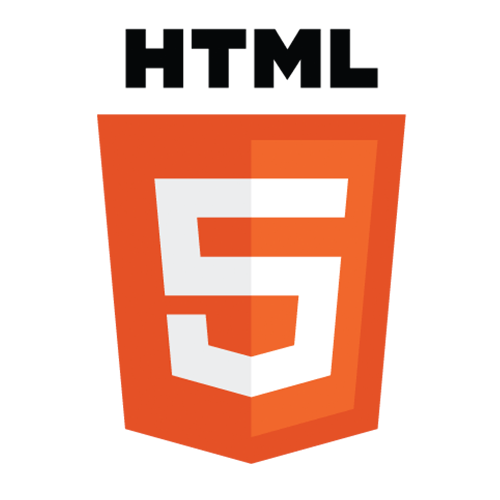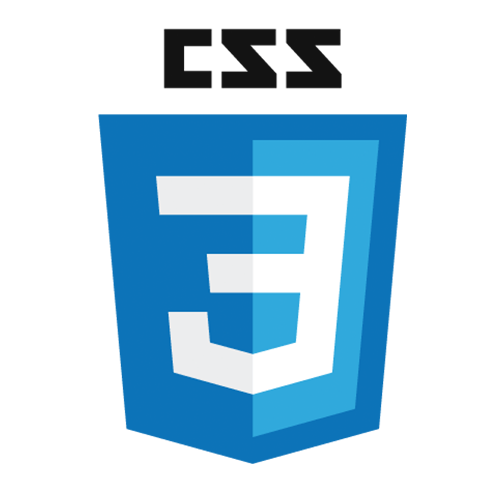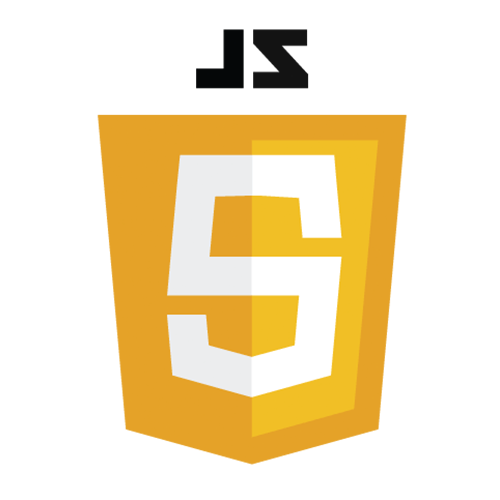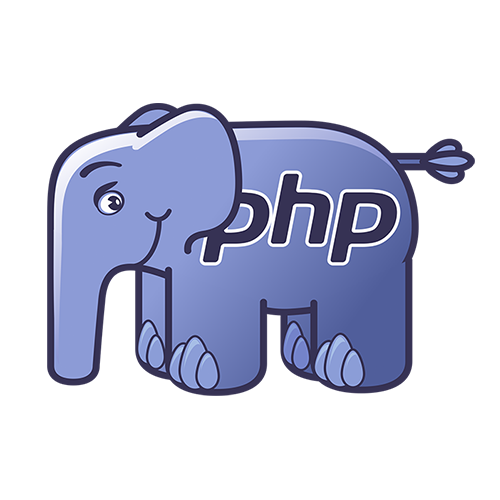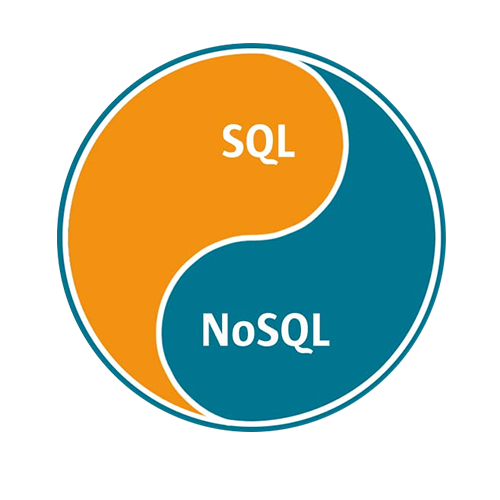 ClickNDrop, Inc.
Co-Founder, Lead Engineer
Director UI & Design
I co-founded ClickNDrop with Alan Brooks, a former employer.
The idea was simple: Small businesses needed a reliable solution for emailing business correspondence to their customers, such as newsletters, activations, billing reminders, and such... Not millions of messages, only a few hundred.
ClickNDrop featured pre-formatted templates and an on-screen editor for creating newsletters, emails, and other content so users didn't need to know HTML or any coding to quickly create what they needed.
The software was coded in PHP with a MySQL database.

Employment
Jan 2001 - May 2003 (2 Years & 3 Months)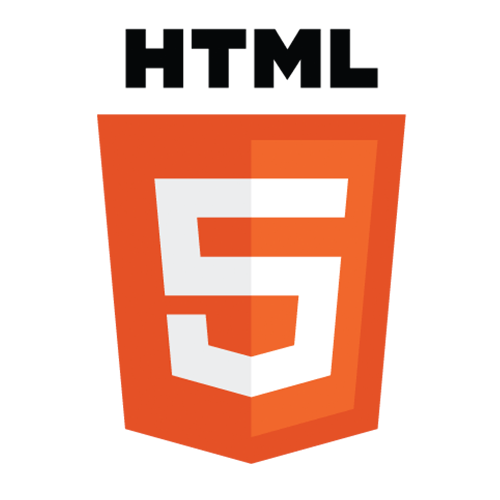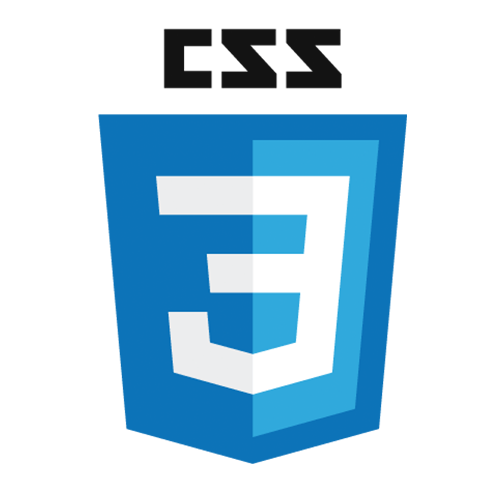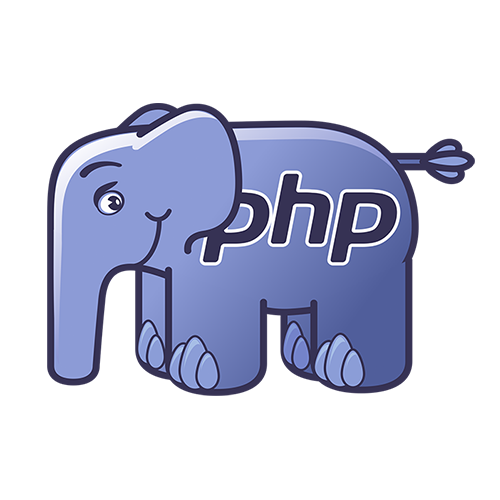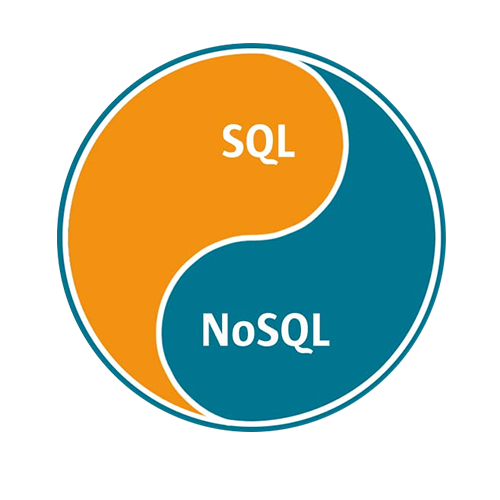 CaseCentral, Inc.
Web Developer
Internet & Design

I was hired at CaseCentral to basically be their webmaster. They had a product and existing website, but no single person to be in charge of it. I worked closely with the Director of Marketing, Alan Brooks, to create a professional website and focused message.
Soon I found myself doing other work for the company such as branding, interface design, and interactive elements for the product. They are still using the logo and much of the branding Alan and I created!
I left CaseCentral due to company restructuring.

Employment
Jan 2001 - Sep 2001 (8 Months)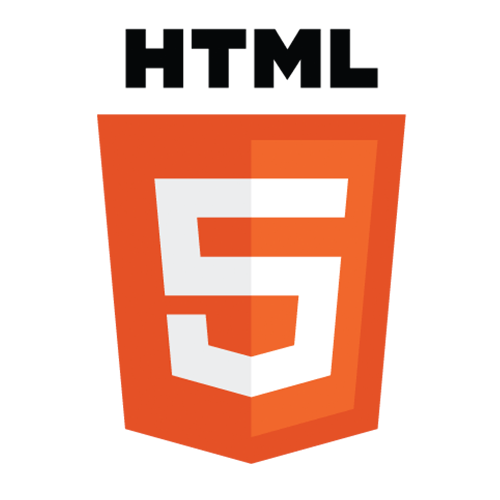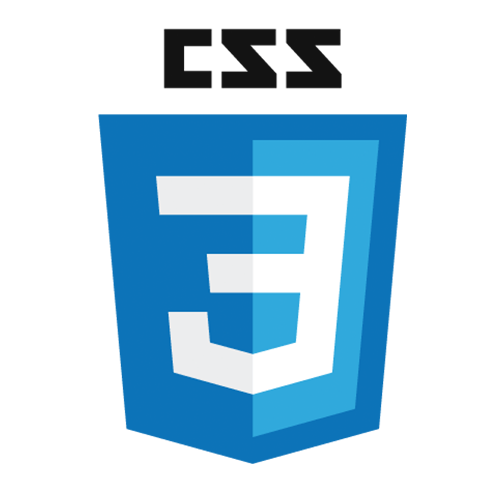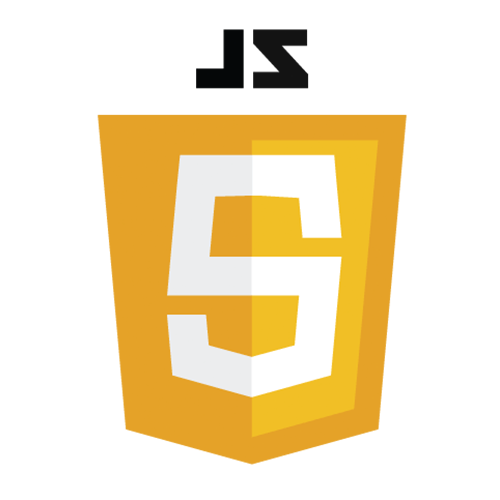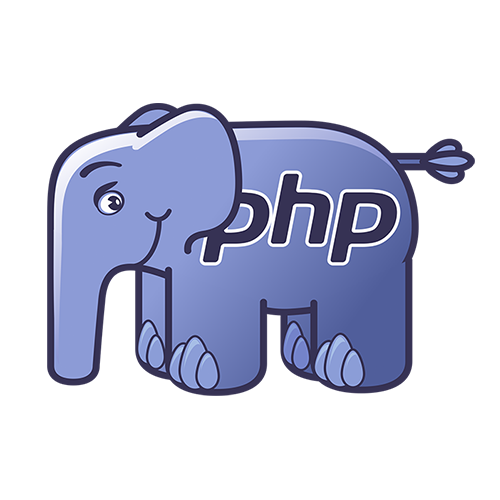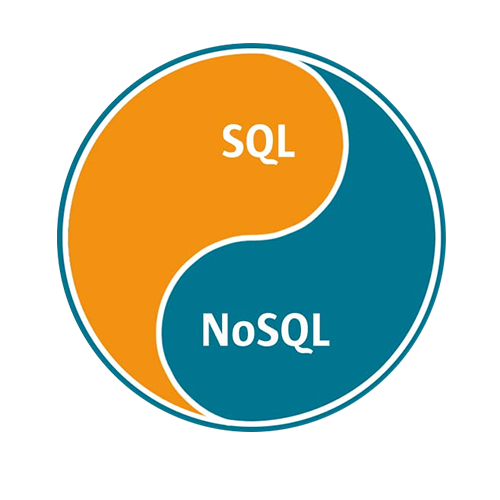 eCoverage, Inc.
Web Developer

I was hired at eCoverage as one of their Web Developers and worked closely with an existing team to support their PHP-based installation. It was great to work with a big team of talented programmers.
Unfortunately, eCoverage was a victim of the Dot.Com bust. After only a few months there, I walked into work one day and each person was given their last paycheck and let go.

Employment
Jan 2000 - Oct 2000 (9 Months)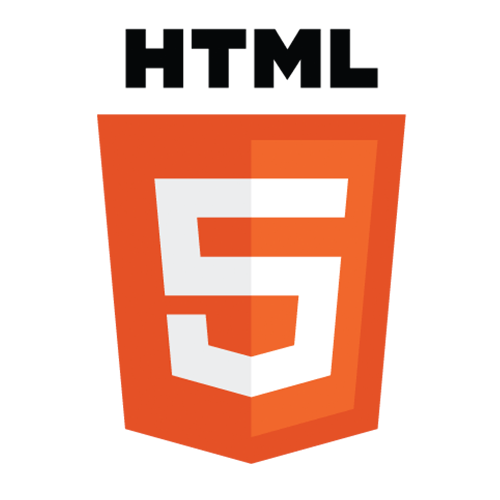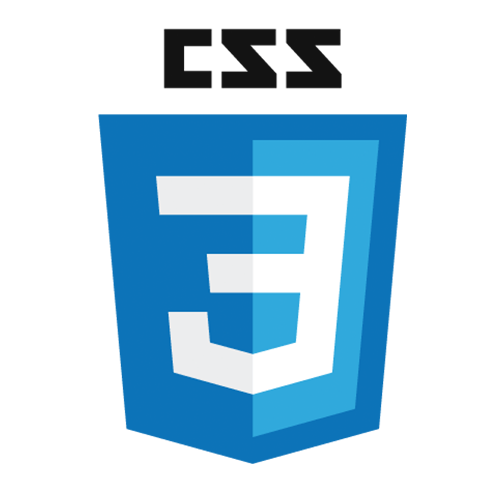 Convene.com
Web Developer

After taking a brief hiatus from work, I serendipitously ran into my old boss at XOOM.com, Bob Ellis. He was on the board of directors at Convene.com and they needed someone to overhaul their website. I was excited to be contracted for the job.
I was less excited to find out that they wanted it coded in .NET. :(
Nonetheless, I didn't let it phase me. I hadn't coded in .NET before, but that's never stopped me from learning a new language. A few short weeks later, I had the website up and running.

Other Graphics
Viral Content
Here are a few other graphics I used on my pages that I was proud of.
---

At the time Hit Counters were very popular, so I created this graphic as a play on them. My actual hit counter was the same color as the background and put at the bottom of the page. You could only see it if you did a "Select All". I figured the number I visitors I got to the site weren't really of interest to anyone else.
---

I was really proud of this one. There were no real animation programs at the time so I did this in Adobe Illustrator using the Blend Tool for each of the letters then pieced it together from screen captures along with a few blurs in Adobe Photoshop. Again, it's very subtle, but a cool transition that was unusual at that time!
---

IcuII (Pronounced "I See You, Too") was just hitting the scene for video chatting so I created this fake version of a "live video cam" on my site. People would stare at it waiting for something to happen, so I rewarded them for their patience with a silly animation.

Bouncy Icons
Viral Content






Back back before Animated GIFs got too popular and were stinking up everyone's Geocities pages, I created these subtlety animated icons for use in navigation on my page. I purposely staggered the delay which gave a nice randomness to their animation.
The "Go Back" icon wasn't originally animated, but several people emailed me to say they sat and stared at it assuming it would do something. So I eventually added an animation with a very long delay to reward them for their patience. :)
They also featured something that most people hadn't seen at the time: a dithered transparency for the shadow. Most people wouldn't notice it, but in a time before PNGs the shadow effect worked quite well on most backgrounds.
The icons were the most stolen graphics on my site and I always got a sense of pride seeing them used on stranger's sites.

Employment
Jan 1998 - Nov 2000 (2 Years & 10 Months)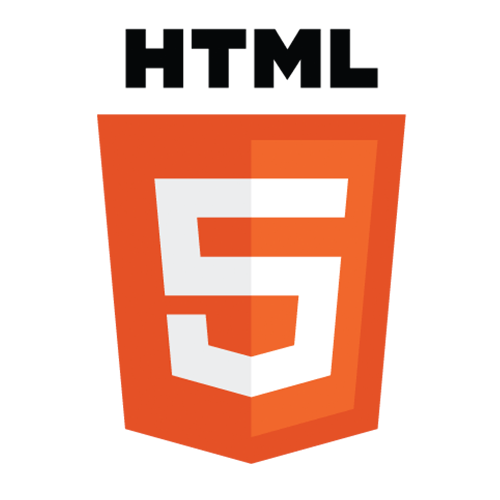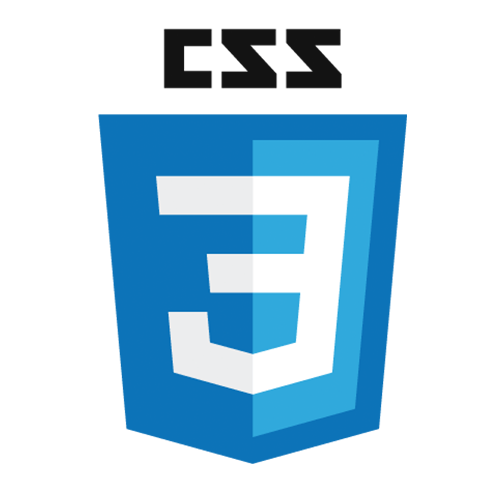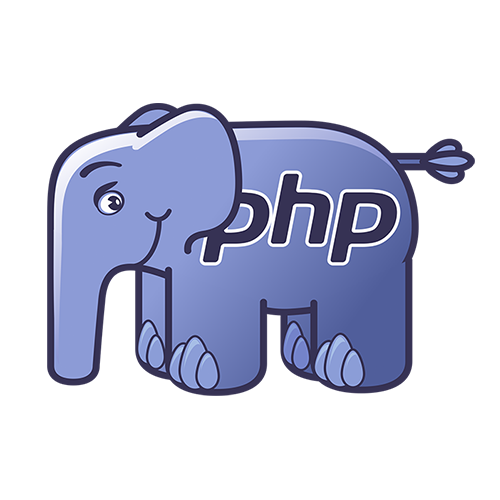 XOOM.com
Webmaster, Lead Design
Web Developer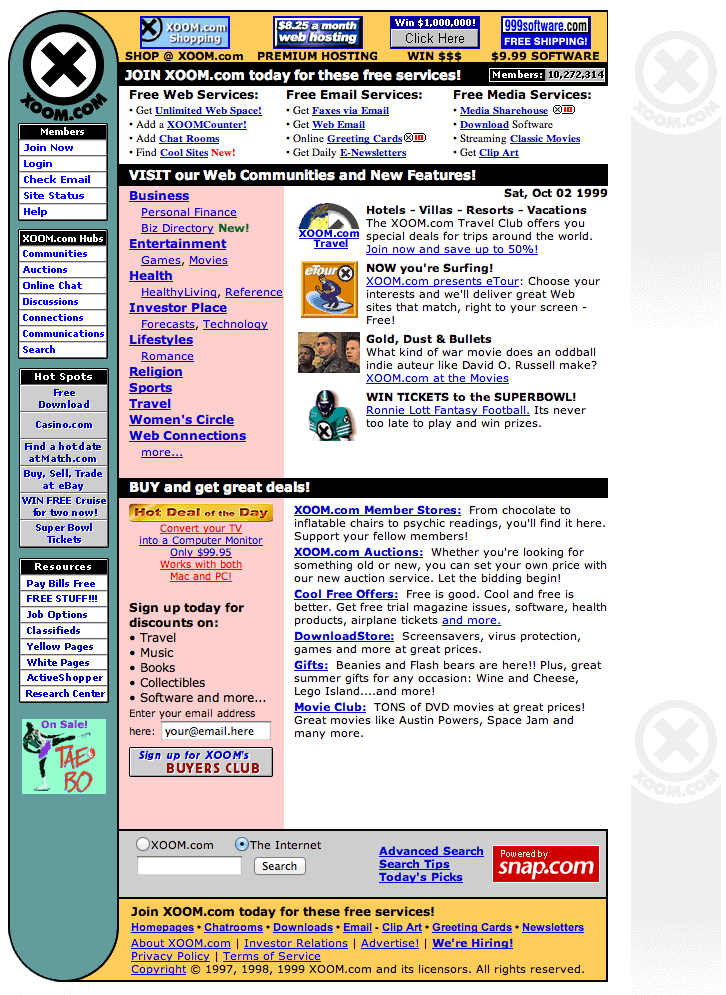 In summer 1998, I was contacted by a company in San Francisco that was impressed by my artwork and animations that I'd created on my personal website. They were selling a CD-ROM of internet clip-art and they contracted me to build some for them. Later that year they offered me a job to be their webmaster in San Francisco. I was their 15th employee.
XOOM.com was an internet start-up whose business model was to give away free home page hosting, and in return they used that relationship to market products and offers to their users. By 1999, they had over 200 employees and, like many internet start-ups, they went public.
In 2000, they merged with another internet startup, called Snap.com, to form a new company called NBCi.com to become NBC's interactive portal to their customers. Unfortunately, it was a bit too ahead of its time. There just weren't enough broadband customers to consume video content, and like many dot.coms at that time, their value plummeted and they closed up shop.
I left XOOM.com just before the merger. I believe that my broad range of skills are a better fit with a smaller team where I can be more effective across multiple disciplines, rather than being pigeonholed as "the designer" or "the engineer".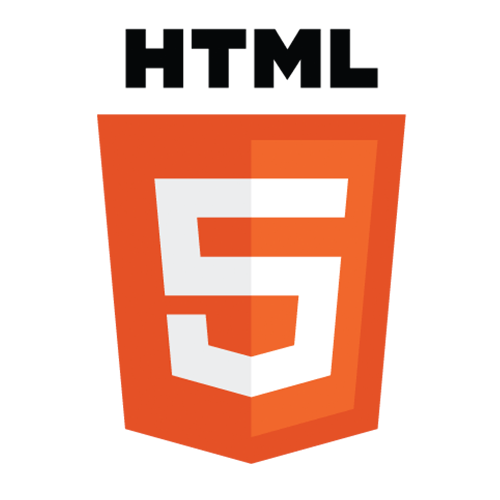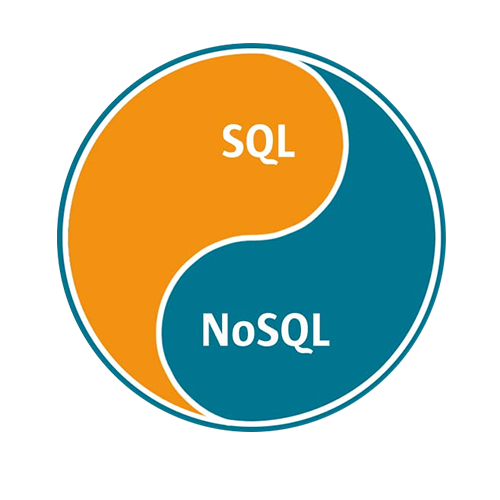 iChatters.com
Personal Business Venture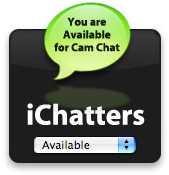 iChatters was an online social web community I created that had over 100,000 active members.
I came up with the idea capitalize on Apple's new "iChatAV" which was just introduced at the time for people to video chat with one another.
People registered on the site for free, then they joined different chatrooms on different subjects. Everything from "Geek Talk" to "Language" rooms where they could video chat with a native speaker! They could set up an online profile with a photo and my site used AOL's API to determine users' status.
At the time Mac OS X had not been introduced yet, but I designed the site using screenshots of the Mac OS X betas. That added to the appeal of the site.
While it was a popular destination and I had lot of active users, I was unable to monetize such a niche market so I took it offline in 2008.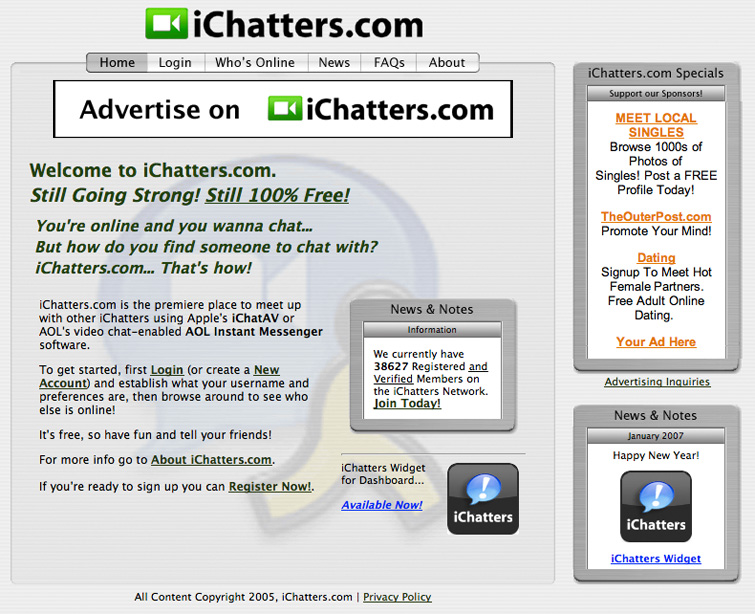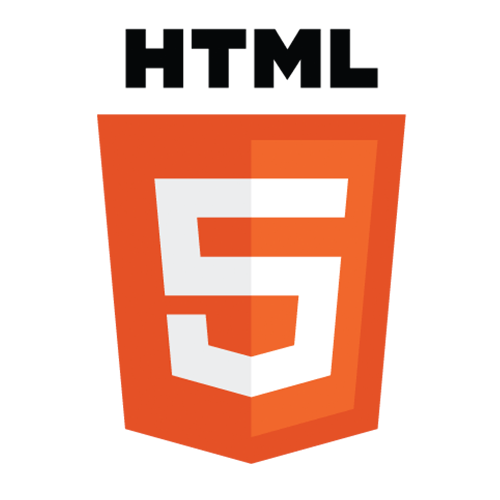 Web Site Starter Kit
Personal Business Venture

In 1996, to capitalize on the traffic I was getting to my "Top Ten Sucky" list and my "Sucky to Savvy" style guides, I designed, developed and produced my own CD-ROM and marketed it "The Totally Un-Sucky Web Site Starter Kit" on my web site.
Basically, there were 50 Web Site Templates on the CD-ROM with instructions on how to edit them to put in your own content. "Just add Text!"
I sold a few thousand on my own, then XOOM.com licensed the CD-ROM from me and sold it on their web site. It sold so well, they commissioned two more CD-ROMS, each with 250 Web Site Templates on them.
By the end of 2001, Xoom.com had sold over $1,000,000 dollars worth of the Web Site Starter Kit collection.

Employment
Jan 1997 - Oct 1997 (9 Months)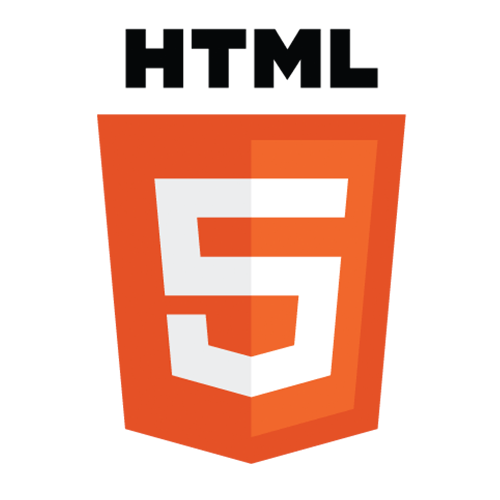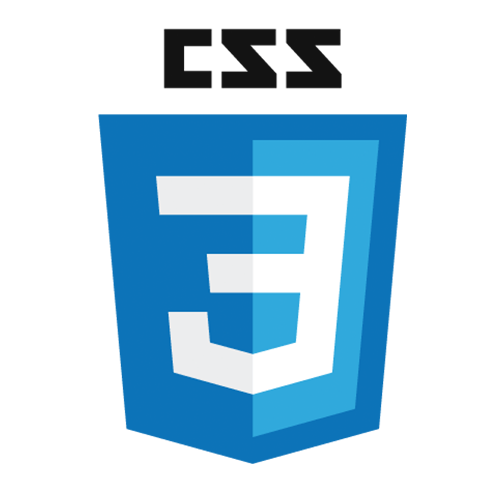 The Mining Company
Web Design / HTML Guide

In 1997 General Internet launched The Mining Company as a destination site where you could find experts on just about any topic.
I was hired to be their original Web Design Guide where I wrote weekly tutorials and articles about Web Site Technology and HTML.
It was a job I enjoyed immensely, but because of my impending move to San Francisco, I had to give it up and concentrate on my fulltime work.
General Internet became About.com, which later became DotDash.com

Employment
Jan 1989 - Sep 1998 (9 Years & 7 Months)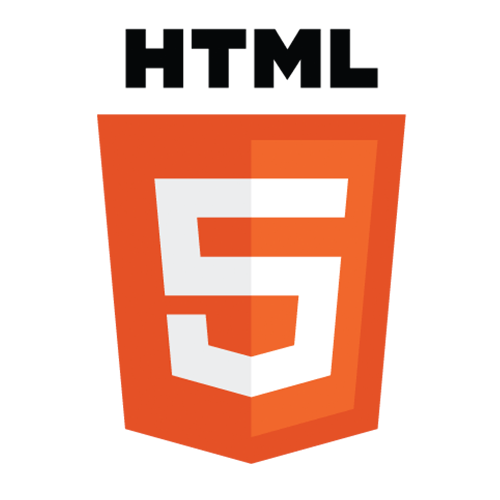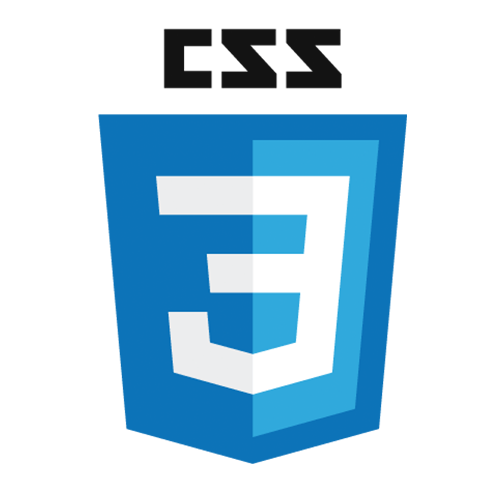 ASAP, Inc.
Resident Graphics Guru
Internet Expert

I knew I wanted to stay in the Desktop Publishing industry, so when I moved back to Minneapolis, I went right to the largest Service Bureau and was hired as their 2nd Shift LinoType operator.
Mostly it was preparing and printing PageMaker & QuarkXPress documents for pre-press production, but soon I was doing layout and design work for customers.
I quickly became the company guru for Adobe Photoshop, Adobe Illustrator, and QuarkXPress. My specialties were color-trapping, file trouble-shooting, and PostScript trouble-shooting.
I also did a lot of training for the resident typesetters, to help them transition from the old LinoType terminals to QuarkXPress. I was promoted to Director of Training & Development, training in new employees and helping existing employees learn new software and new equipment.
By the end of my 9 years with ASAP, I had established an internet presence for them and was helping them exploit the [then] new technology!

Employment
Jan 1988 - Dec 1988 (11 Months)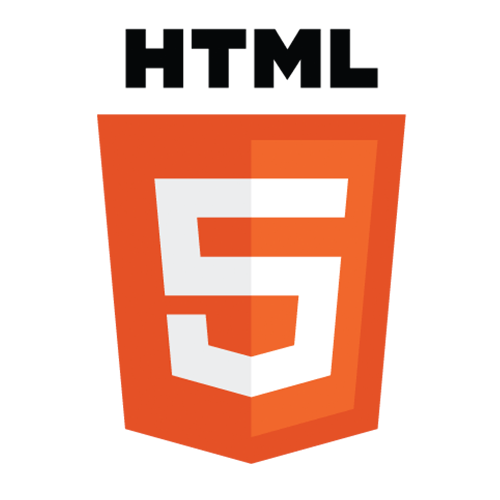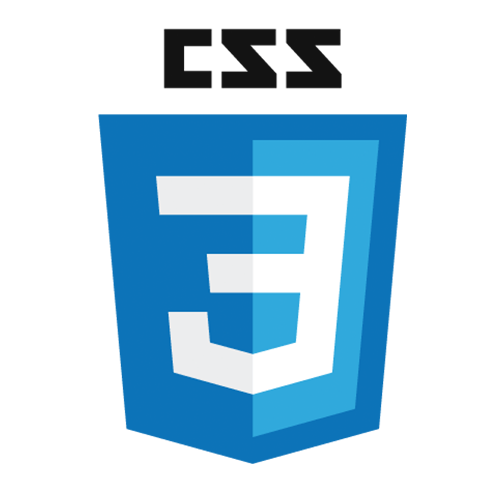 Fox Printing
Pre-Press & Design
I did basically the same thing at Fox Printing that I did at AlphaGraphics, but Fox Printing was more of mom-and-pop shop and I liked the laid back atmosphere there better. They also saw a lot more worth to my skills as a typesetter, designer, and pioneer in the Desktop Publishing industry and I credit them majorly for giving me the freedom to push the envelope. At this time, no one had even considered doing color separations or trapping on a Macintosh and I was doing this successfully and considerably cheaper than traditional methods.

Employment
Jan 1987 - Nov 1987 (10 Months)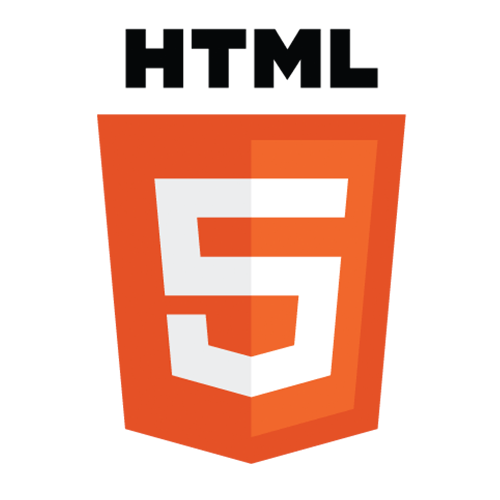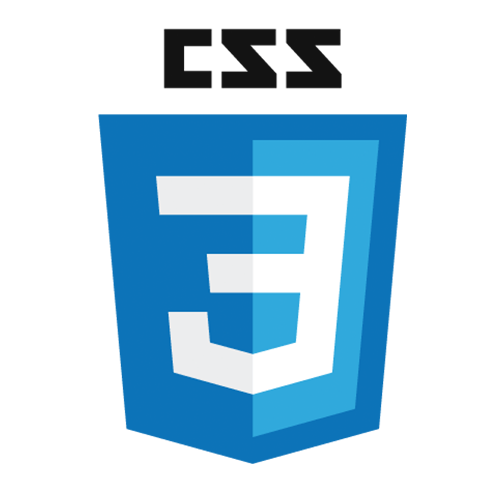 I moved to Phoenix, Arizona for a short stint and used my Macintosh experience to land a job in the emerging Desktop Publishing industry. I was very familiar with a "new" program called PageMaker and Apple had just released their "LaserWriter" printer and a few pre-press companies were tinkering with them to see how they would work in production.
I was in charge of their service area where people would come in with their floppy disks and rent time on the Macintosh computers as a pay-per-page service to print to the LaserWriters.
It was at this time that I got ahold of beta versions of Adobe Photoshop 1.0 and Adobe Illustrator 1.0 and quickly mastered both programs.
Unfortunately, the management of the place saw the Mac as more of a hobbyist niche and didn't want to venture further than that. I saw it as the future of publishing.